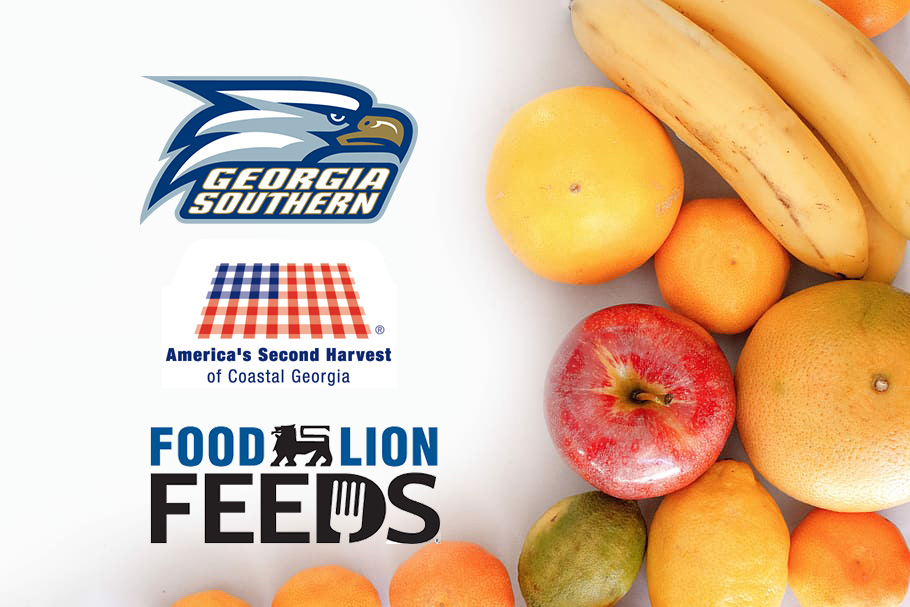 Throughout the 2022 college football season, Food Lion Feeds partnered with 33 higher education institutions to provide 828,000* meals to nourish neighbors in need. Georgia Southern University's football team, the only participant in Georgia, had 18 quarterback sacks and therefore provided 18,000 meals to America's Second Harvest of Coastal Georgia.


Through the innovative effort to tackle hunger, Food Lion Feeds provided 1,000 meals per school for every quarterback sack made by the participating institution to each school's local Feeding America® member food bank. Food Lion Feeds was founded in 2014 by Food Lion to address food insecurity in the towns and cities it serves.
"As much as we are committed to ending hunger in the towns and cities we serve, we are just as energized by the support we rally in these football stadiums each time there is a quarterback sack and more meals are contributed to our partner food banks," said Kevin Durkee, Manager, Food Lion Feeds, Food Lion. "While the football teams compete on the field, the students, fans and our neighbors join forces to help make a difference in their communities, working together to nourish families facing hunger."
In 2022, Food Lion Feeds' Sack to Give Back program benefited 16 Feeding America member food banks serving communities where each school is located. Since 2019, the Sack to Give Back program resulted in more than 2.1 million meals provided to local food banks across Food Lion's 10-state footprint.
---
About America's Second Harvest of Coastal Georgia
Hunger is a real issue in our nation, our state and in Coastal Georgia. There are more than 40 million people in the United States that struggle with food insecurity, 1.5 million in the state of Georgia and 175,540 right here in Coastal Georgia.
Established in 1981 in Savannah Georgia, America's Second Harvest of Coastal Georgia is a locally inspired, volunteer-driven nonprofit food bank and community partnering organization. Second Harvest serves as the food safety net for tens of thousands of children, senior citizens, low-income families, and people with disabilities who are at risk for hunger throughout Coastal Georgia.
We work diligently to feed the hungry by distributing nutritious food to non-profit agencies and at-risk elderly and youth. Our programs include Brown Bag for the Elderly, Grace's Kitchen, Kids Cafe, Mobile Food Pantry, and Partner Distribution. These programs are designed to provide hunger relief to those most vulnerable. We partner with 298 faith-based and non-profit agencies to provide emergency food assistance across Coastal Georgia.
Last year, Second Harvest food bank provided more than 19.8 million meals (more than 25.5 million pounds of food) to hungry people in our area. Support from the community and collaboration with partners make it possible for us to reach many in need right here in our own community.
---
*The total meals provided for the season will increase due to upcoming playoffs, championships or bowl games.
**Food Lion Feeds provides up to 2,000 meals for every quarterback sack made in a playoff, championship or bowl game.
---