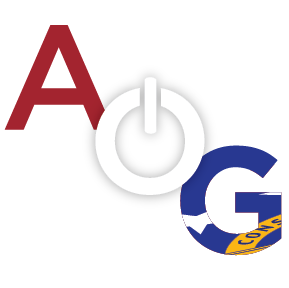 A southeast Georgia prosecutor said Wednesday that he has dropped the criminal case against a trucking company charged in a fiery interstate crash last year that killed five nursing students.

District Attorney Tom Durden of Georgia's Atlantic Judicial Circuit said he made the decision after Total Transportation of Mississippi agreed to spend $200,000 setting up a nonprofit group offering nursing students financial aid. A grand jury indicted the company in June on charges of vehicular homicide and other crimes related to the deadly crash on April 22, 2015.
Total Transportation was the employer of John Wayne Johnson, who drove the tractor-trailer that slammed into traffic backed up on Interstate 16 because of an unrelated crash. The big truck smashed two vehicles in which nursing students from Georgia Southern University were commuting to work at a Savannah hospital.
Johnson of Shreveport, Louisiana, still faces charges in the crash and is scheduled to appear in court next week. While Georgia law allows for corporations to be prosecuted in criminal cases, it rarely happens in the state.
"It's kind of hard to prosecute a company. You can't put a company in jail," said Robert Cheeley, an attorney for the families of three of the women who died in the crash: Amber DeLoach of Savannah, Emily Clark of Powder Springs and Caitlyn Baggett of Millen.
Had Total Transportation been convicted in a criminal court, the only practical punishment would have been a fine, Cheeley said. And the company has already agreed to pay $78 million to settle civil lawsuits in the case.
Cheeley said the only client he had spoken with about the prosecutor's decision was Megan Richards, who survived the crash but suffered injuries.
"She would have preferred they spent the money on hiring better drivers and equipping their trucks with automatic braking systems so this collision never would have occurred in the first place," said Cheeley, who praised the district attorney for seeking to hold the company accountable.
Also killed in the crash were McKay Pittman of Alpharetta and Morgan Bass of Leesburg.
After civil lawsuits were filed in the crash, legal depositions revealed that Total Transportation hired Johnson even after he had disclosed being fired by a previous employer for falling asleep at the wheel. Johnson acknowledged under oath that the deadly I-16 crash was his fault, but insisted he was awake.
Durden said a judge signed an order Wednesday granting his request to drop the case against Total Transportation.
When he had discussed the case previously with victims' families, Durden said, they had asked if there was any way to make Total Transportation do something that would benefit nursing students. That's one reason he agreed to let the company establish an educational fund rather than stand trial, he said.
"This I thought would be a whole lot better than a fine because it would mirror more of what the families told us in our meetings with them," Durden said.