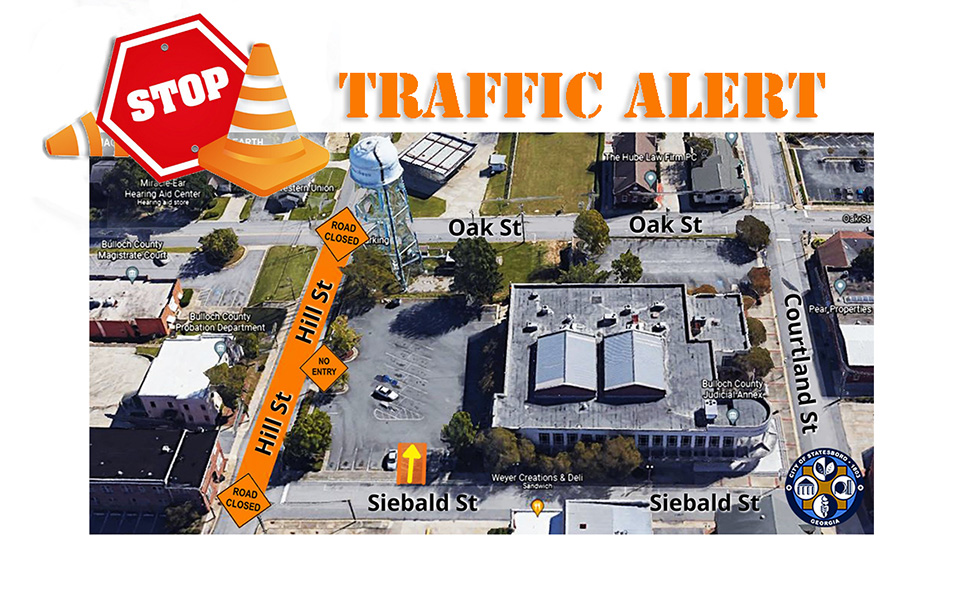 According to the City of Statesboro a portion of Hill Street will soon be demolished and repaired. There will be a temporary entrance to the courthouse annex parking lot from Siebald Street.


From City of Statesboro:
A portion of Hill Street from Siebald Street to Oak Street will be demolished and repaired in the following weeks. The street sustained structural damage after a contractor hit a water main a few weeks ago. All drivers that need to access the Bulloch County Courthouse Annex parking lot on Hill Street must now enter the lot through Siebald Street. The City has installed a temporary entrance to the parking lot on Siebald Street while repair work is in progress. Thank you for your patience as we work to get the street operational as soon as possible.
For more information, please contact the Statesboro Public Works & Engineering.