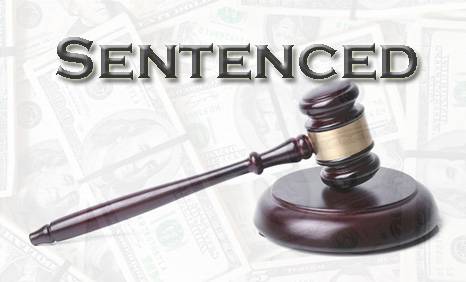 The former owner of a Savannah pizza franchise has been sentenced to federal prison and ordered to pay restitution for failing to remit more than $400,000 in payroll taxes.

Melissa Metts Johnson, 48, of Statesboro, Ga., was sentenced to 18 months in prison after pleading guilty to Failure to Account for and Pay Over Employment Taxes, said Jill E. Steinberg, U.S. Attorney for the Southern District of Georgia. U.S. District Court Judge R. Stan Baker ordered Johnson to pay restitution of $428,203.48 and to serve one year of supervised release upon completion of her prison term.
There is no parole in the federal system.
"For several years, Melissa Johnson withheld taxes from her employees' paychecks and kept that money for her own enrichment rather than remit it to the IRS," said U.S. Attorney Steinberg. "She's now being held accountable for stealing from the U.S. Treasury at the expense of other law-abiding taxpayers."
As described in court documents and testimony, Johnson was the sole owner of LHMS Inc., which operated a franchise of the Mellow Mushroom pizza restaurant in Savannah. In her guilty plea, Johnson acknowledged that her company withheld payments for federal income taxes, Medicare, and Social Security from employees' paychecks from 2015 through 2019, but then failed to pay all of those taxes to the IRS.
"Altogether," the plea agreement says, the "LHMS, Inc. to failed to account for and pay over $428,203.48 in payroll taxes."
"Melissa Johnson's employees were dedicated over the years, keeping her business running, and she repaid them by stealing their employment taxes," said James E. Dorsey, Special Agent in Charge, IRS Criminal Investigation, Atlanta Field Office. "Employers have a responsibility to their employees to pay over federal income taxes withheld from their payroll checks to the IRS. IRS Criminal Investigation will continue to investigate dishonest employers who evade their responsibilities and abuse their employees' trust."
The case is being investigated by IRS-Criminal Investigation, and prosecuted for the United States by Assistant U.S. Attorney Jennifer J. Kirkland.