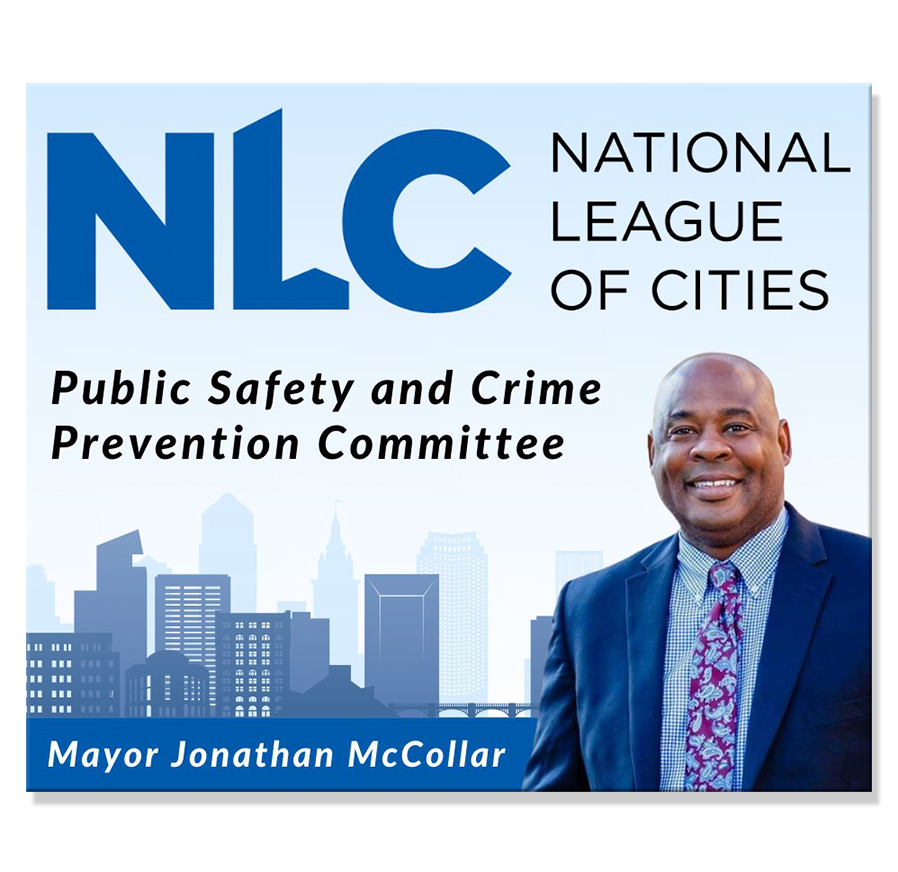 Statesboro Mayor Jonathan McCollar has been appointed to the National League of Cities (NLC) 2023 Public Safety and Crime Prevention (PSCP) federal advocacy committee.

McCollar was elected to a one-year term and will provide strategic direction and guidance for NLC's federal advocacy agenda and policy priorities on public safety issues, including law enforcement, municipal fire prevention, natural disaster preparedness, and homeland security.
"I am humbled to have the opportunity to serve in this capacity with the National League of Cities," said McCollar. "It is an immense honor to be part of this committee, and I look forward to working with other elected officials from across the nation to make our communities safer."
About the PSCP:
The Public Safety & Crime Prevention (PSCP) Committee is responsible for developing policy positions on issues involving crime prevention, corrections, substance abuse, municipal fire policy, juvenile justice, disaster preparedness and relief, homeland security, domestic terrorism, court systems and gun control.
NLC's Federal Advocacy Committee members include local elected officials and city staff from NLC member cities and towns across the country who are committed to discussing and influencing federal policy that has a direct and profound impact on local government operations.
Committee Appointment Requirements:
Be a local elected or appointed city official or city staff from an NLC member city
Attendance at all meetings
Commitment to take advocacy actions on behalf of NLC and his/her City
Meaningfully contribute to the Committee being served on
Actively advocate on NLC's organizational priorities
Participate in Policy discussions as needed
For more information on NLC's federal advocacy committees, visit www.nlc.org/advocacy/federal-advocacy-committees/.