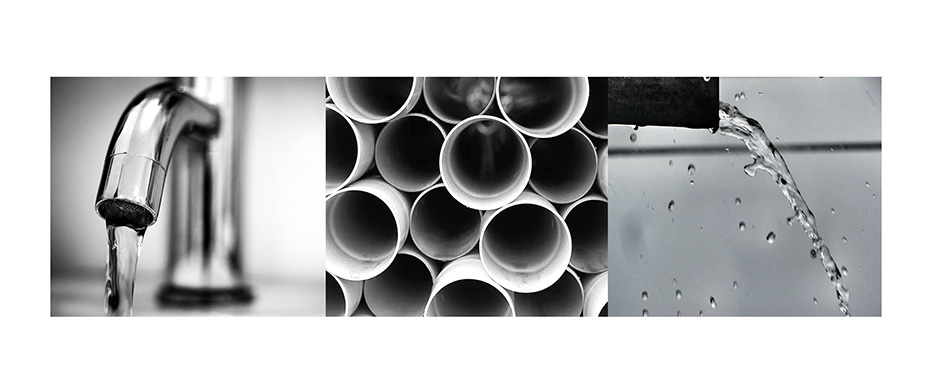 Governor Brian Kemp, along with members of the Water and Sewer Infrastructure Committee and state leaders, announced this week more than $422 million in preliminary awards which will ensure communities in high-need areas have reliable and safe drinking water and wastewater systems. Of that amount, $2,031,000.00 was awarded to Brooklet.


"Because we remained focused on protecting lives and livelihoods throughout the pandemic, Georgia is now in a position to make strategic, transformational investments in our state's water and sewer infrastructure," said Governor Brian Kemp. "I want to thank the committee members for dedicating their time and expertise to help us make these awards as well as the grants team at the Office of Planning and Budget. I am proud to know that we have worked hard to prioritize projects which address pressing public health and environmental issues, support economic development, and enhance our ability to be good stewards of our water resources for generations to come."
These investments will help:
▪Improve drinking water treatment;
▪Extend drinking water service to high-need areas; *Improve drinking water infrastructure including interconnections and additional sources to ensure water system resiliency; high-tech meters and asset management systems to improve drinking water system responsiveness to issues such as leaks or line breaks; upsizing or replacing pipes to reduce leaks and water loss; and lead pipe inventory development and replacement;
▪Improve wastewater treatment, resulting in cleaner lakes and rivers;
▪Improve biosolids management, resulting in less waste in our landfills;
▪Improve sewer systems, resulting in fewer spills that can pose threats to public health and environmental quality; and
▪Secure Georgia's water resources for future generations.
---
Proposal Summary for Brooklet:
The proposed project area is the City of Brooklet, Georgia, located in central Bulloch County, Georgia with the zip code 30415. The city is further described as being located approximately 45 miles northwest of the City of Savannah and approximately 8 miles southeast from the City of Statesboro, which is the county seat of Bulloch County. Based upon the 2019 5-year estimated the city's population is 1,667.
The City of Brooklet's residents, businesses, churches, and its elementary school are currently relying on septic tanks for sewerage disposal. In these types of systems, wastewater leaves the building and enters a septic tank where the solids settle and are stored. From the septic tank, the wastewater enters the soil through a system of absorption trenches. The Georgia Department of Public Health requires that a septic tank lot have a minimum area of ½ an acre or 21,780 square feet for septic tank and drain field. Unfortunately, many of the lots in Brooklet range from 2,200 (businesses) to 15,000 (residential) square feet. With the minimum lot size and a building covering 80% of the lot the soil area is substantially undersized to accept the wastewater. The septic systems start to fail once the soil is saturated resulting in contaminated surface water. Untreated wastewater is a health hazard as it exposes the residents to bacteria, fungi, parasites and viruses.
Regulations also require at least 48-inches of separation between the groundwater and the surface of the soil. A cursory look at the USDA soils map attached indicates that over 25% of the soils in Brooklet are soils that have less than 48-inches of separation from the water table to the soil surface. Without proper separation, the groundwater could easily be contaminated by the untreated wastewater.
The traditional downtown business district currently has a 50% vacancy rate while at the same time Bulloch County is experiencing a robust economic boom. The city leaders attribute the vacancies in business sector to potential business owners not wanting to be burdened with failing septic systems.
The funds required to construct the proposed sewer system are $4,062,000.00. (A construction cost of $3,686,866.00 and a non-construction cost of $375,134.00). Of these funds the City of Brooklet will match $2,031,000.00. The City of Brooklet is requesting Coronavirus State and Local Fiscal Recovery funding in the amount of $2,031,000.00.
Project Design & Implementation:
The program objectives are designing and constructing a sewer system to serve the downtown businesses in the City of Brooklet. Also, monitoring of the budget and timeline milestones for each phase of the project, so costs and timelines can be evaluated against the plan.
These objectives will allow for the goals established to be met by providing a reliable sewer system to the businesses of Brooklet that will avoid the potential risk of sewerage spills and backups. Sewage spills are threatening the health and safety of the citizens of Brooklet. These businesses are suffering and need relief.
---
Full List of Award Recipients:
Adairsville, $1,583,000.00
Alapaha, $750,000.00
Arabi, $4,510,685.00
Ashburn, $1,680,000.00
Attapulgus, $1,223,425.00
Auburn, $3,041,680.00
Bainbridge, $21,896,427.00
Banks County Commissioners, $3,178,702.48
Bartow County, $10,382,500.00
Baxley, $1,530,418.00
Blackshear, $500,000.00
Blue Ridge, $1,000,000.00
Bluffton, $1,282,050.00
Braselton, $416,500.00
Brooklet, $2,031,000.00
Brunswick-Glynn Joint Water and Sewer Commission, $1,900,000.00
Butler, $334,889.00
Cairo, $1,224,000.00
Center for Rural Prosperity and Innovation-Warthen, GA, $221,538.00
Center for Rural Prosperity and Innovation- Parrott, $137,215.00
Center for Rural Prosperity and Innovation-ABAC Water Tower and Well, $758,477.00
City of Adel, $946,100.00
City of Albany, $12,226,560.00
City of Dudley, $486,640.00
City of Folkston, $5,074,904.00
City of Hoschton (wastewater treatment), $2,000,000.00
City of Hoschton (drinking water), $400,000.00
City of Smyrna, $4,000,000.00
City of Valdosta – Utilities Department, $12,075,000.00
City of Warner Robins, $11,000,000.00
Clarkesville, $422,480.00
Comer, $337,920.00
Concord, $312,500.00
Coolidge, $624,238.00
Cordele, $10,000,000.00
Crawford, $676,240.00
Culloden, $81,000.00
Dallas City, $1,226,337.00
Dawson, $1,200,000.00
Dawsonville, $3,000,000.00
Department of Natural Resources and Albany State University, $49,800,000.00
Donalsonville, $225,000.00
Douglas, $2,110,000.00
Douglas County, $750,000.00
East Dublin, $775,030.00
Eatonton-Putnam Water & Sewer Authority (EPWSA), $3,063,500.00
Fannin County Water Authority, $373,650.00
Fargo, $116,000.00
Fitzgerald, $2,542,348.00
Forsyth, $3,900,000.00
Forsyth County Finance, $32,600,000.00
Gilmer County, $286,427.00
Girard, $142,417.00
Glennville, $1,472,785.94
Grantville, $44,125.00
Gwinnett County Board of Commissioners, $15,000,000.00
Hahira, $9,504,417.00
Hogansville, $2,100,000.00
Homerville, $1,746,720.00
Houston County, $3,230,700.00
Iron City, $2,165,063.00
Irwin County, $358,400.00
Ivey, $546,000.00
Jesup, $6,876,837.00
Jones County, $3,969,333.06
Lake Park, $465,395.00
Lakeland, $1,582,082.00
Leary, $4,512,850.00
Liberty County (drinking water), $561,468.75
Liberty County (water system extension), $2,016,715.54
Lincolnton, $579,169.01
Long County, $3,000,000.00
Lowndes County, $5,250,000.00
Lyons, $1,580,756.00
Manchester, $1,617,614.00
Marion County Board of Commissioners, $1,020,000.00
Marshallville, $75,825.00
Meigs, $1,016,400.00
Monroe County, $6,000,000.00
Moultrie, $3,570,550.00
Mount Vernon, $929,606.00
Norman Park, $5,426,910.00
Oak Park, $659,225.00
Odum, $1,344,400.00
Oglethorpe, $3,406,222.00
Pavo, $1,392,230.00
Pelham, $972,300.00
Pembroke, $8,661,250.00
Ray City, $840,000.00
Richland, $1,850,000.00
Rincon, $7,374,685.36
Rutledge, $159,125.00
Schley County, $1,082,921.00
Scotland, $593,934.00
Shellman, $138,700.00
Shiloh, $296,233.50
Springfield, $1,675,000.00
Summerville, $1,147,812.50
Sylvania, $3,055,442.27
Tattnall County, $619,050.00
Tennille, $11,981,897.69
Tifton, $3,770,000.00
Tignall, $624,000.00
Toccoa of, $4,315,000.00
Twiggs County Board of Commissioners, $9,429,956.00
Twin City, $303,553.74
Unadilla, $426,531.00
Union County, $1,690,000.00
Uvalda, $1,158,156.00
Vidalia, $4,000,000.00
Waleska, $845,007.00
Walker County Water Sewerage Authority, $20,000,000.00
Warren County, $605,202.20
Waynesboro, $2,047,050.00
Winder, $10,000,000.00
Wrightsville, $7,049,645.00