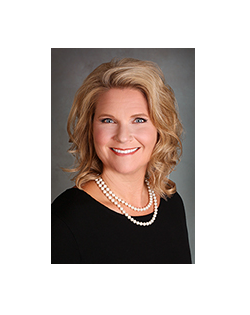 Ogeechee Technical College president, Lori Durden, has been appointed by Lt. Gov. Geoff Duncan to the Georgia Innovates Taskforce, a panel of Georgia leaders designed to accelerate his vision of making Georgia the Technology Capital of the East Coast. 


"It is truly an honor and privilege to be appointed to the taskforce. The state of Georgia is already making great strides in its infrastructure and I believe technical education plays an important role in the development and evolution of technology across the state," said Durden.
The taskforce will be divided into four subcommittees that explore public innovation, education and training, entrepreneurship and start-ups, and rural initiatives. Among those who have agreed to serve on the Taskforce are:
• Georgia's former U.S. Senator, Johnny Isakson, a Cobb County resident and businessman with more than 40 years of experience in real estate. Co-Chair.
• G.P. "Bud" Peterson, President Emeritus and Regents Professor, Georgia Institute of Technology. Peterson served as President of Georgia Tech from 2009 to 2019. Co-Chair.
• Raphael Bostick, President and CEO, Federal Reserve Bank of Atlanta. Bostick, who took the helm at the Atlanta Fed in early 2017, is a former official with the Obama Administration and served in the Department of Housing of Urban Development.
• Paul Bowers, Chairman, President and CEO of Georgia Power. Bowers, the former CFO of Southern Company, has led Georgia Power since 2011.
• Lori Durden, President, Ogeechee Technical College. The college will soon be the only site with a FANUC robotics training lab in Georgia and one of only 12 in the United States and Canada. 
• Lynn Murphey, Program Director, Knight Foundation. A Macon resident, Murphey worked with the Knight Foundation on a project to promote digital literacy and broadening internet access in Middle Georgia.
• Shan Cooper, Executive Director, Atlanta Committee for Progress. Cooper leads an organization that engages more than 40 CEOs, civic leaders, university presidents and other community activists on future development.
• Martin Flanagan, President and CEO, Invesco Ltd USA, Atlanta. He has served in that role since 2005. Flanagan also serves on the executive board of Southern Methodist University's Cox School of Business.
• Paul Judge, Co-Founder and Executive Chairman, Pindrop and Co-Founder and Partner, TechSquare Labs. Judge has co-founded three acquired companies and invested in over 60 tech-enabled companies, helping create over 1,000 jobs. Pindrop's voice security protects some of the largest financial institutions across the globe.
• Barbara Rivera Holmes, President and CEO, Albany Area Chamber of Commerce. As CEO she works with strategic partners to facilitate conditions for economic growth.
• Jeb Stewart, CEO of Xana Management, LLC and a host of other businesses including Principal and co-founder of construction firm FS360. He previously was the founder and CEO of SciHealth, a healthcare decision support software company.
• Debra Lam, Managing Director, Smart Cities & Inclusive Innovation, Georgia Institute of Technology. Lam founded the Georgia Smart Community Challenge, the first statewide effort in the country to empower communities of all sizes to operate smarter.
This is a press release from Ogeechee Technical College.