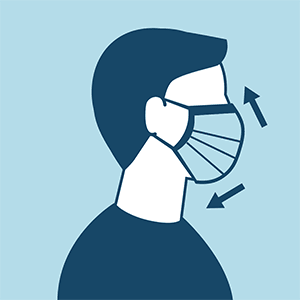 Free, reusable face masks will be distributed from 9:00 A.M. to 12:00 P.M. this Saturday, July 11, 2020, at multiple locations in Statesboro. The face masks are being provided by the City of Statesboro and Bulloch County in an effort to mitigate the recent increase in COVID-19 cases within the region. 


This initiative is the first of many to be put on by Mayor Jonathan McCollar's recently formed COVID-19 Community Response Team. 
Members of the team include representatives from Bulloch County, Squashing the Spread Bulloch, Bulloch County Emergency Management Agency, Bulloch County NAACP, Share Health Southeast Georgia, and public health professionals from Georgia Southern University. The mission of this team is to provide personal protective equipment and educational resources to slow the spread of COVID-19 within the city limits and greater Bulloch County. The team hopes to capitalize on its members' influence and expertise to reach a larger audience in Bulloch County. 
"I am so encouraged by our community's commitment to stopping the spread of COVID-19," said Mayor McCollar. "This response team started as just an idea and by our first meeting, we already had 20 volunteers and a mask distribution event on the calendar. The members of our team bring a diverse blend of knowledge and experience to the table, and I am very excited to see what we will be able to accomplish as one unified force."
The community response team will be handing out free face masks from 9:00  A.M. to 12:00 P.M. this Saturday at the following locations: 
Bi-Lo- 325 Northside Dr. East # 1

Food World- 620 Fair Rd.
Food World-  2949 Northside Dr. West
Lowe's- 24065 Highway 80 East
Save A Lot- 1870 Northside Dr. East