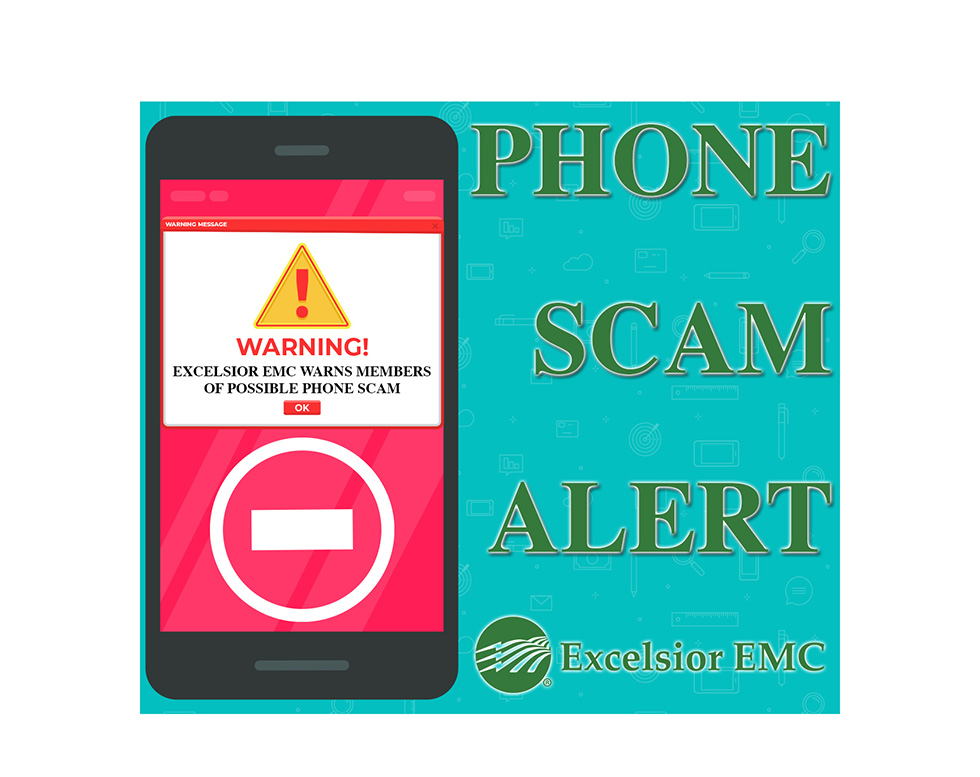 Excelsior EMC is warning members of a possible phone scam:


Excelsior EMC is issuing a warning to the Cooperative's members regarding a possible phone scam. The alert follows a recent report of someone calling an Excelsior EMC consumer stating that they had a past due electric bill and their power would be disconnected. The caller initially represented themselves as a representative from Georgia Power. The quick-thinking Excelsior EMC consumer promptly hung up and called the Cooperative's main office.
This was not a legitimate call from Excelsior EMC and is not in line with the Cooperative's procedures. While Excelsior EMC does use phone contacts to communicate important information such as past-due courtesy calls and Pay-Your-Way notices, members will never be forced to make an immediate payment over the phone to avoid having their power cut off.
If you receive a call from someone claiming to represent Excelsior EMC who tries to force you to make a payment over the phone, please be aware that this is a scam. If you are ever suspicious of a caller, hang up the phone and call Excelsior EMC before giving out any sensitive information. If you do receive a suspicious call, please report it to Excelsior EMC at (912) 685-2115 or (912) 764-2123 and also report it to your local law enforcement.