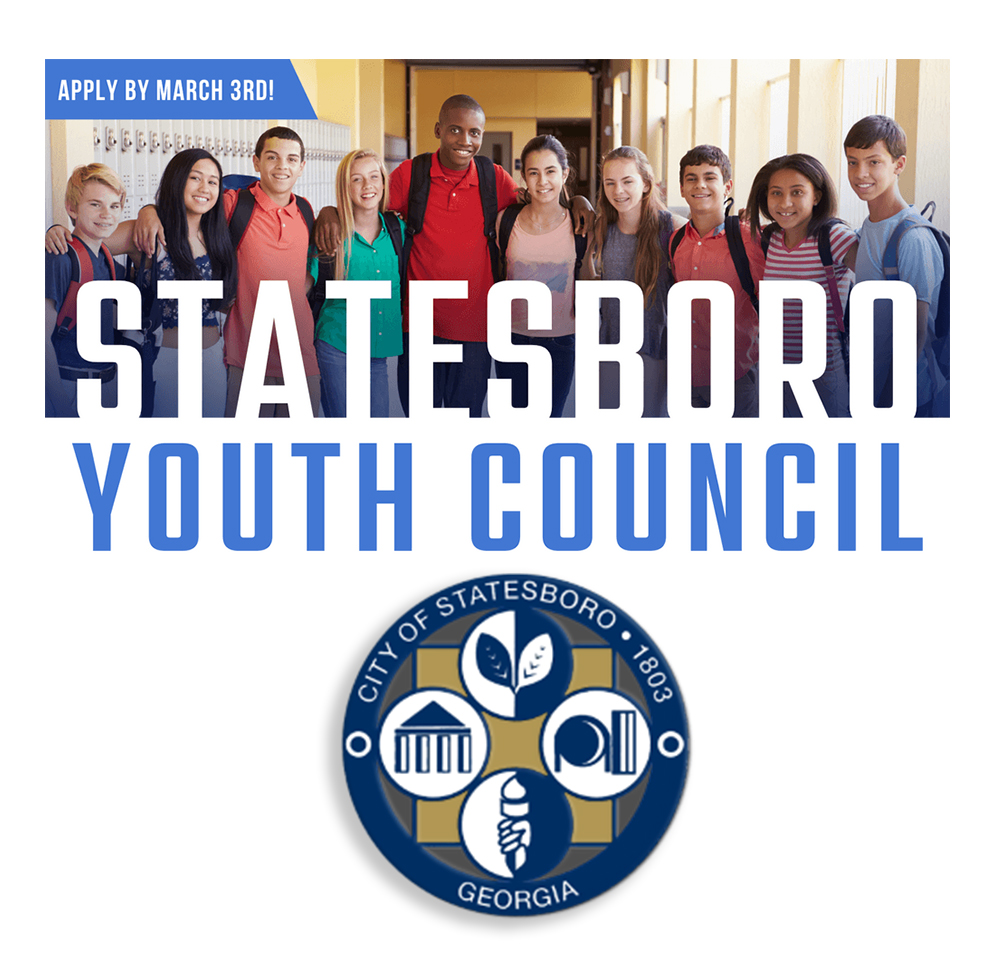 The City of Statesboro is currently accepting applications for its newly-formed Statesboro Youth Council.

Applicants must be students in grades 6 – 12 at the time of selection and reside or attend a school in Bulloch County. Applications are due by Friday, March 3. Interested applicants may apply online here.
The mission of the Statesboro Youth Council is to empower young people to be authentic, creative forces in their communities through civic engagement and the shaping of public policy.
"This program aims to help local youth harness the greatness within themselves and ultimately grow and develop into engaged citizens," says Dr. LaSara Mitchell, Program Coordinator for the City of Statesboro.
Mitchell, who joined the City of Statesboro in November 2022 as the Statesboro Village Builders program coordinator, will serve as a staff liaison for the youth council in addition to providing youth-centered programming and enrichment opportunities for the city.
"Our goal is for participants to feel empowered. We want students to graduate from this program knowing that their ideas are important and their voices have value."
Students accepted into the program will be expected to attend monthly meetings, complete civic engagement assignments, attend some local government public meetings, and serve as role models/peer leaders. Youth council members are appointed to one or two-year terms. To learn more about the Statesboro Youth Council, visit its website or review the flyer below.