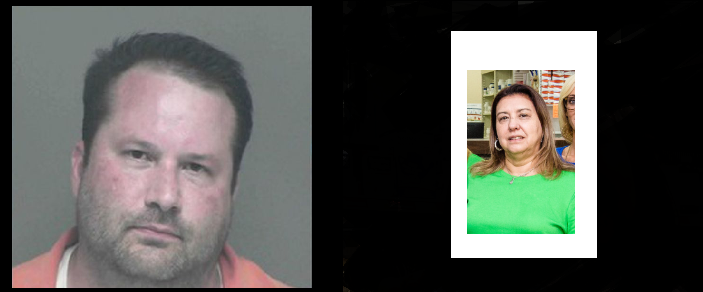 Southern District of Georgia Joint Task Forces investigated cases

Two Georgia pharmacists have been charged after separate federal investigations involving fraud and diversion of drugs to non-patients.
Ray Ashley Dixon, 41, of Baxley, Ga., is charged with Conspiracy with Objects of Healthcare Fraud and Unlawful Distribution of Controlled Substances, and Janice Colter, 62, of Darien, Ga., is charged with False Statements Related to Healthcare, said Bobby L. Christine, U.S. Attorney for the Southern District of Georgia.
Both defendants are charged via criminal informations. If convicted, each face up to five years in federal prison, and there is no parole in the federal system.
According to court documents, Dixon owned and operated Fulghum Discount Drugs in Baxley, Ga. An investigation by the Drug Enforcement Agency (DEA) and Department of Health and Human Services (HHS) uncovered that, beginning as early as January 2015 and continuing until at least October 2018, Dixon created fake prescriptions purportedly prescribing drugs to Medicare and Medicaid beneficiaries and billed those programs for the drugs.  In addition, Dixon distributed controlled substances to individuals without a prescription from a physician.
Also charged is Colter, who was pharmacist-in-charge of a pharmacy in Darien, Ga. From 2015 through 2017, Colter filled a large number of prescriptions for controlled substances from high-volume prescribers.  In response to a review of her dispensing history, which included a focus on select high-prescribing physicians, Colter drafted documents that contained false and fraudulent statements, which the Drug Enforcement Administration would review as part of any regulatory compliance audit.
"We will continue to work with our law enforcement partners to identify and hold accountable medical professionals who disregard their duties to the people of this district and to taxpayer-funded health programs," said Bobby L. Christine, U.S. Attorney for the Southern District of Georgia. "These coordinated multi-agency investigations show the results we can deliver in response to this continued opioid epidemic."
Robert J. Murphy, the Special Agent in Charge of the DEA Atlanta Field Division commented, "Healthcare professionals, such pharmacists who commit fraudulent crimes, sometimes prey on patients who are addicted to prescription opioids. Some of these licensed practitioners dispense addictive substances under the guise of a 'professional practice,' when in actuality, they act like a common drug dealer. This successful investigation was a direct result of the collaboration between all law enforcement agencies involved and the U.S. Attorney's Office."
"Together with our federal, state and local partners, we are dedicated to fighting the war against the opioid epidemic," said Derrick L. Jackson, Special Agent in Charge for the Office of Inspector General of the U.S. Department of Health and Human Services.  "We will hold all unscrupulous and self-serving health care providers accountable."
"The citizens of our community expect our law enforcement agencies to take an active role in helping to fight the drug epidemic, particularly the abuse of prescription opioids," said Mark Melton, Sheriff of Appling County. "Our office will work with all partner agencies in defeating the illegal narcotics trade."
Criminal informations contain only charges; defendants are presumed innocent unless and until proven guilty.
The cases were investigated under the Health Care Fraud and Opioid Abuse Task Force by the DEA's Tactical Diversion Squad, DEA Diversion, the Department of Health and Human Services Office of the Inspector General, and the Appling County Sherriff's Office. The cases are being prosecuted by Assistant United States Attorneys J. Thomas Clarkson and Jonathan A. Porter.