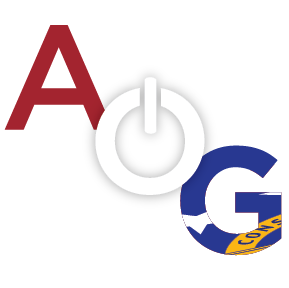 It's been four weeks since Register's quaint and dainty town hall went up in flames early Sunday morning on April 9. The dust and ashes have now settled and as the town operates in a makeshift office in the interim, the future is looking bright, and a little bigger, for the town of Register.


The days following the fire were expected to bring much uncertainty, but just the contrary ended up being true. AllOnGeorgia previously reported how quickly the town came together the morning after the fire, but other municipalities joined Bulloch County in coming to the rescue as well. Mayor Barbara Rushing said Claxton Mayor Terry Branch visited the town the Monday following the fire to offer some of Claxton's surplus office supplies, a dire need, at no cost to the town. Claxton even employees brought the needed items back to the makeshift town hall at the Community Center. The City of Statesboro also offered technology resources, like a server for town documents.
But the town was still faced with what to do with the rebuild. Mayor Rushing said as the smoke cleared, residents suggested using one of the buildings located on Main Street and already owned by the town instead of building a new structure on Foster Street where the old school house turned town hall once stood. Foster Street is a more secluded area of the town, whereas the suggested buildings are across the street from the current fire station.
Most people don't know that Register's Town Hall was once a school house in Pooler, dating back to the late 1800s. At some point, it was given to the City of Statesboro and then gifted to Register in the late 1990s. 
Council agreed on the new location and passed a motion to pursue a restoration project in the center of town. Insurance agents agreed, saying the proposed job was well within the budget for reimbursement and replacement. The proposed building, which is actually two adjoining structures, is almost 1,500 feet and will feature a chamber area for council meetings and an office area for the clerk and police department. It is in the same strip of building as the Community Center.
The town has already received insurance funds for the contents of the town, which allowed the clerk to purchase a new computer and other materials necessary to keep the town running.
And while the cause of the fire is still considered to be "undetermined," officials still lean heavily toward electrical issues for the spark. The Statesboro-Bulloch County Fire Department just recently signed off on the property which remains taped off.
Clean-up of the old site and the new location is expected to begin next week. There is no timeline or expected completion date as of yet, as many of the planning details are still being ironed out. But it won't be long. Rebuild. Revive. Revitalize. Register is full speed ahead.