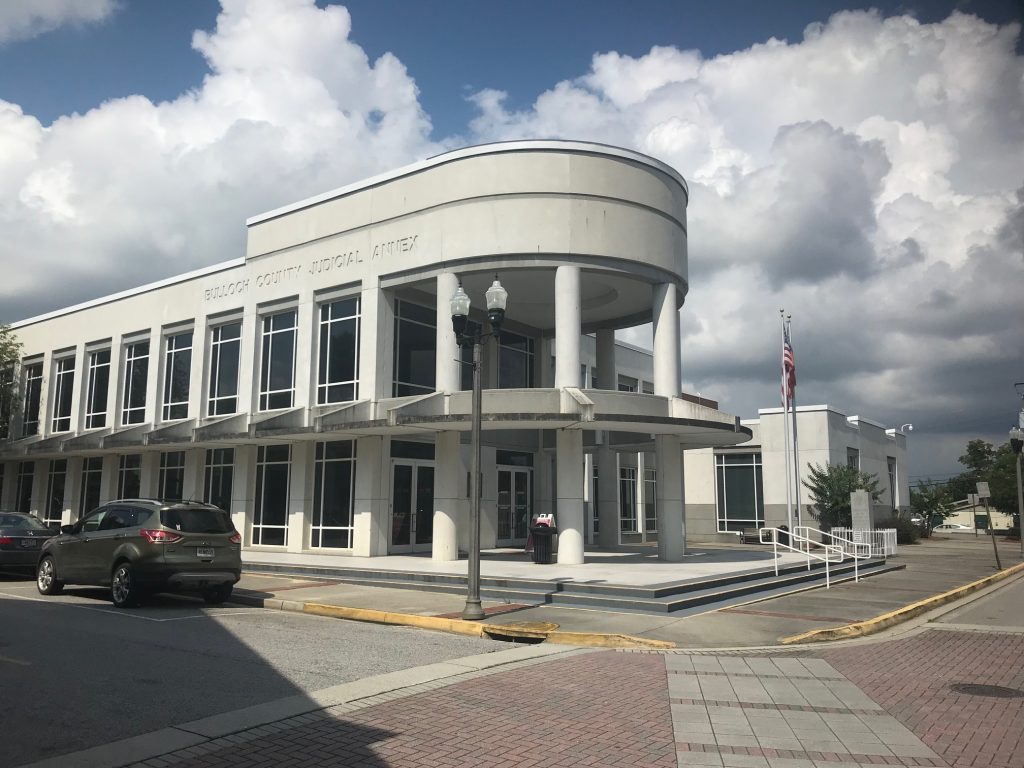 A lawsuit against the City of Brooklet and three former police officers was filed in Bulloch County State Court of Monday, records show.


AllOnGeorgia obtained the documents which name the City of Brooklet, former officers John Baker, Charles Dutton, and Melissa Rogers, as well as John Does 1-3 in a civil suit. [John Does are listed as persons or legal entities who may have assisted other Defendants in harming the Plaintiff's rights but are not yet named.]
The civil suit alleges instances of sexual assault & battery and harassment by one of the defendants and claims the former officers, while still employed with the Brooklet Police Department, removed cameras from the plaintiff's property. Additionally, the suit claims the defendants violated the State RICO Act, engaged in racketerring by tampering with evidence, removing property from the plaintiff's property, and the actual sexual battery and assault. RICO is cited because the defendants continued to receive monetary compensation from the City of Brooklet.
The suit claims that the Mayor and the City Council colluded and supported the officers in their actions.
Other claims made in the civil suit include:
The city's continued funding of officers knowing they were "carrying out tortious, harmful, and/or criminal actions against fellow citizens;
The city "did not ensure adequate training in Constitutional Rights"
The city turned a blind eye to complaints regarding police actions, which led to the violations of Paintiff's Constitutional rights;
The city failed to train and supervise employees other agents
Brooklet also failed to institute policies, training, and procedures to protect the public, the suit claims, and did not protect citizens' rights to due process. The terms "willfull misconduct" accompanies claims of violations of the state RICO Act due to OCGA 16-14-1.
The suit seeks attorney's fees for the plaintiff, treble damages, and punitive damages after a jury trial, though no amount is listed.
The Plaintiff made a number of requests for information from the City of Brooklet and the officers, including official city documents related to the incident with the plaintiff, camera footages, insurance policy information, written statements by parties involved, complaints filed against the officers in other cases, and social media account information for the defendants.
The defendants must respond individually before any type of hearing is set before a judge.
The City of Brooklet by way of City Administrator Angie Wirth, John Baker, Melissa Rogers, and Charles Dutton were all served on November 13th, according to court documents. The case has been assigned to Judge Gary Mikell.
You can read the paperwork in full below.
[Author's Note: While the information in the lawsuit is publicly available to anyone who seeks to obtain it, I made a personal decision NOT to publish the name of the plaintiff]
Brooklet Lawsuit 11.14.18 (1)

Related:
COMPLAINT: PD Administration, City Council Failed to Investigate Sexual Assault Allegations
You can read more on the previous Brooklet PD articles below.
Part 1 — Fmr Chief in Brooklet acknowledged citing business owner for speaking out against PD 
Part 2 — VIDEO: Fmr. Brooklet Chief to Motorist: 'I'm going to work to get you fired' during speeding-related traffic stop
Part 3 — VIDEO: Brooklet PD secured warrant day after man filed complaint about traffic stop
Part 4– Documents show Brooklet Council teetered on officer discipline despite findings of wrongdoing
Part 5 – Brooklet Chief Retroactively Issued Citation to Motorist after POST complaint filed
Part 6 – Body Camera Shows Officer Lied to Motorist About Radar Accuracy Check
Part 7 – Fmr Brooklet Officers Under Investigation with POST, Records Indicate Investigations in Past
Part 8 – Brooklet Says Official Documents are in Possession of Meyer, Not City
Part 9 – Brooklet Councilman Breaks Silence on Police Department, City Hall Issues
Part 10 – Column: My Goal in Publishing the Chaos in Brooklet 
Part 11 – 2 More Brooklet Officers Suspended Indefinitely Without Pay 
Part 12 – VIDEO: Brooklet Council Retroactively Reprimands Mundy, Will Seek Second Opinion on All Outside Investigations 
Part 13: Complaint: PD Administration, City Council Failed to Investigation Sexual Assault Allegations
Part 14: Brooklet Council Allows Suspended Officers to Resign, Reverses Reprimand of Mundy
Part 15: Previously Suspended Brooklet Police Officers Get Back Pay, Promise of 'Neutral Recommendations'
Part 16: New Hire at Brooklet PD Questions City's Due Diligence on Employment History