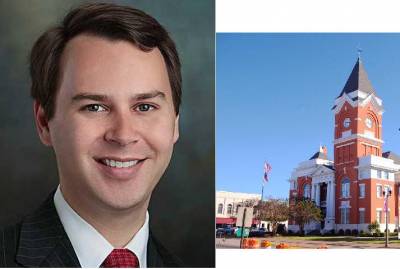 After an extended vacancy, Governor Brian Kemp has named the replacement state court judge for Bulloch County after the mid-term departure of Judge Gary Mikell.


According to a news release issued Friday by the Governor's Office, current State Court Solicitor Joseph Cushner has been named to the state court post that's been filled by an interim judge since last September.
The vacancy nominations have been open since July 2019. The Judicial Nomination Commission (JNC) announced in August that Cushner, V. Sharon "Sharri" Edenfield – solo practitioner of Edenfield Law, LLC, and Benjamin T. Edwards – Assistant District Attorney, Ogeechee Judicial Circuit District Attorney's Office, had each submitted their names for the position.
From the new release:
Cushner, a native of Statesboro, has served as the elected Solicitor General of Bulloch County since 2017, and previously served as Assistant Solicitor General of Bulloch County and the Assistant District Attorney for the Ogeechee Judicial Circuit. As a proud Double Dawg, Joseph graduated with a Bachelor of Arts in Political Science from the University of Georgia and received his Juris Doctor from the University of Georgia School of Law.
Joseph has held leadership positions in the Georgia Association of Solicitors General, and was named one of the Statesboro Herald's 20 Under 40 in 2013 following his role as a member of the Leadership Bulloch Class of 2012. Joseph and his wife, Leslie, have two children.
Cusher also formerly worked for Lt. Governor Casey Cagle.
Under Georgia law, an assistant state court solicitor is responsible for fulfilling the duties of the office following Cushner's resignation from the solicitor's position. In the event that no qualified person already employed as an assistant solicitor is willing or able to serve, the presiding judge may request the assistance of the district attorney of the judicial circuit in which such county is located or another solicitor-general of a state court to prosecute cases until a solicitor-general is appointed or elected and qualified.
Both the state court judge seat and the solicitor's position are up for election in 2020. Cushner will have an (I) for incumbent next to his name on the ballot if he chooses to continue in the position and seek a full term.