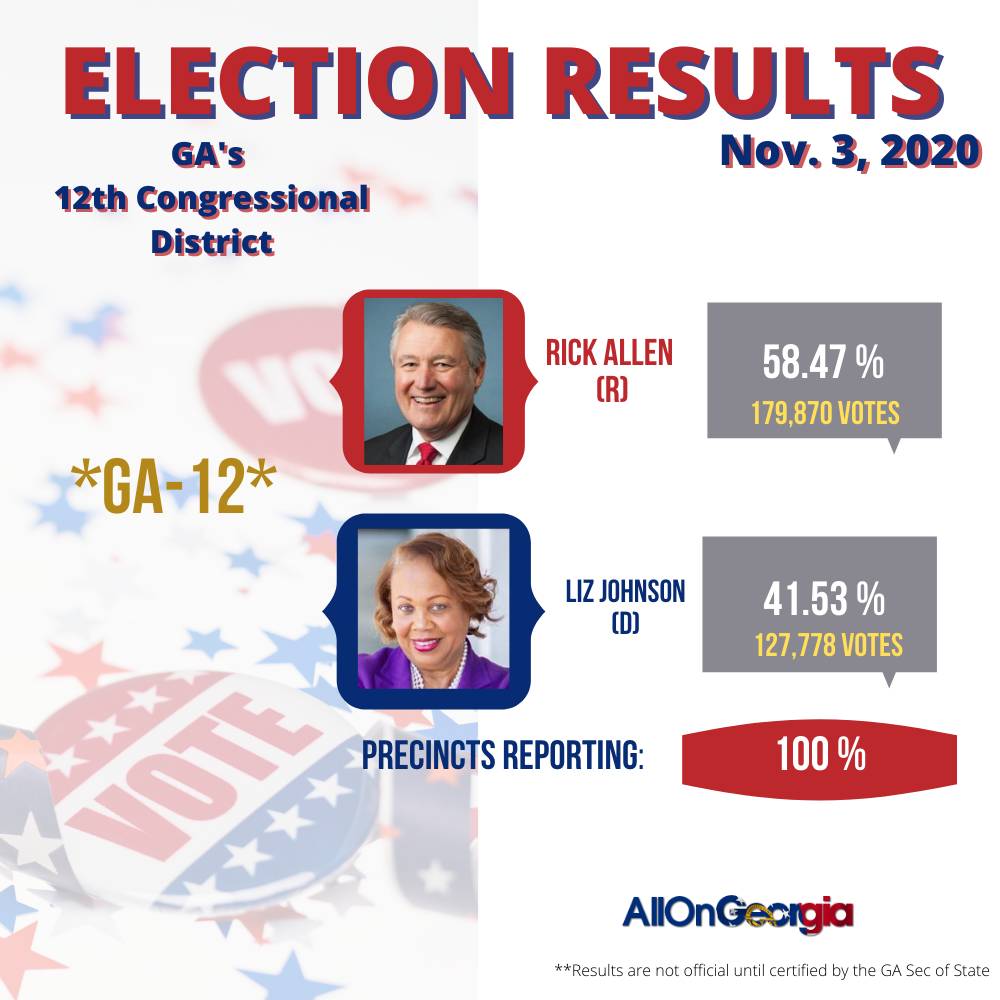 Congressman Rick Allen handily carried his re-election effort in Georgia's 12th Congressional district Tuesday night.

Interestingly, early voting outpaced Election Day voting considerably. Congressman Rick Allen had almost twice as many early votes – in person and by absentee – than he did election day ballots while Liz Johnson also garnered more early votes than she did election day votes.
Check out this breakdown of early voting: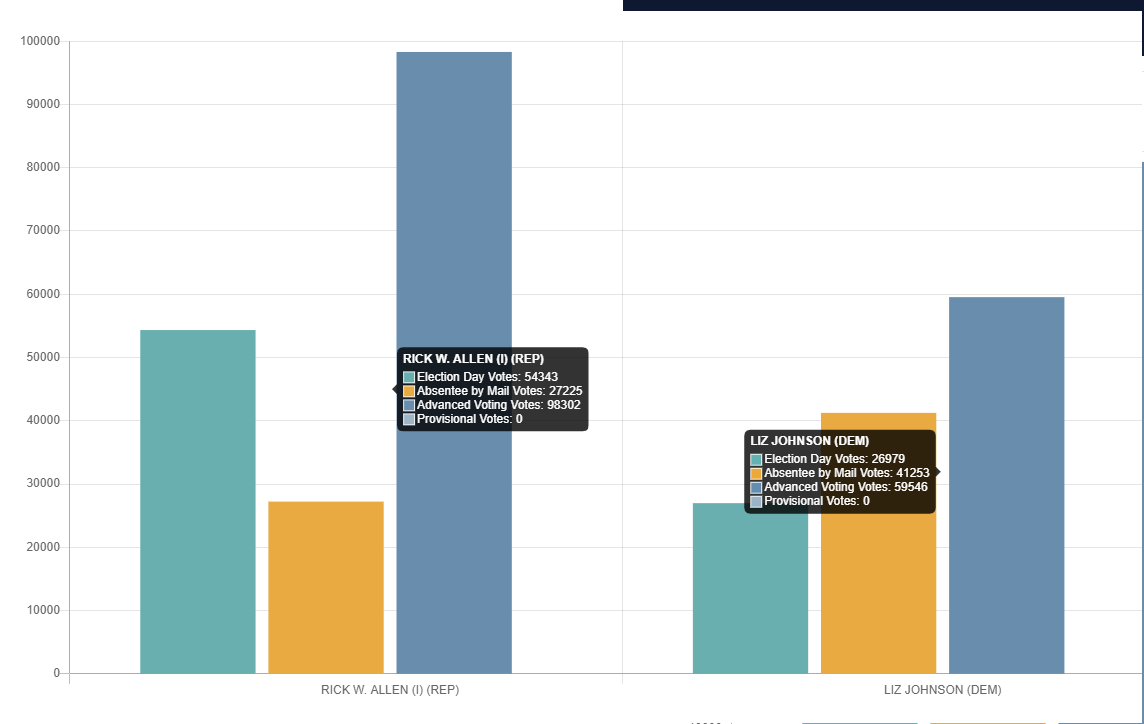 Allen's 125,527 early votes overshadowed his 54,343 on Election Day as did Johnson's 100,799 votes in early voting compared to 26,979 on Election Day.
Allen's early vote totals were 230% of his Election Day votes while Johnson's early vote totals were 373% of her Election Day totals.

Here's the county-by-county results for GA-12:
APPLING
BULLOCH

BURKE

CANDLER

COFFEE

COLUMBIA (PT)

EFFINGHAM (PT)

EMANUEL

EVANS
JEFF DAVIS

JENKINS

LAURENS

MONTGOMERY

RICHMOND

SCREVEN

TATTNALL

TOOMBS

TREUTLEN

WHEELER