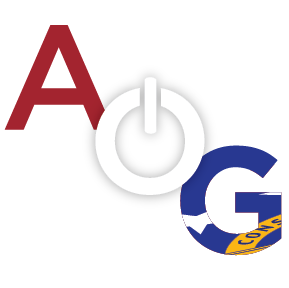 "If you say no to this rezone proposal, we will find something else to build on that lot that is already zoned Highway Commercial, and you might like that less." – Teramore Development, LLC.


To change an acre of currently Residential-80 zoned property into a Highway Commercial zone, Dollar General and Teramore Development, LLC presented their formal request before the Bulloch County Board of Commissioners early Tuesday night. Teramore Development, represented by acting agent Steve Rushing, proposed a rezoning request for a site located at the corner of Akins Pond Road and Highway 80 in Statesboro, Georgia.
Steve Rushing testified at the hearing that they submitted, and received approval earlier in the day from Dollar General and the Georgia Department of Transportation (GDOT), the site plan. They presented copies of the Dollar General site plan at the meeting, as it was not available prior to.
Residents that live near the Akins Pond Road/ Highway 80 site came to express their concern about potential, and already existing, problems regarding deescalating and merging traffic with the normal morning and afternoon rush hours. Many concerns came from about 8 local home owners, as traffic during high peak times and merging traffic onto Ga Highway 80 were points of frustration. "Safety is why I reached out to Majority Leader [Jon] Burns and Senator [Jack] Hill. I reached out to the county to see if there was an opportunity for the county to come together with the state and Teramore to put up a traffic light to deal with what is an existing safety problem. I was told that the money is simply not there, and will not be there until 2020," Dr. Chris Caplinger added during the meeting. Mr. Rushing noted, however, that GDOT concluded that a traffic signal was not warranted at that location near the site, but did not give further comment as to why.
The request did come with several conditions. Condition 12 required a continuous drive around the building. Condition 17 was to ensure that the Hours of Operations remained 8am to 9:30pm. There was also brief mention of limiting deliveries to only during these hours. Condition 21 includes that there was to be no outside displays in front of the property. All three of those conditions were asked to be reconsidered by Mr. Rushing.
Commissioner Roy Thompson, Chairman-Elect of the Board of Commissioners, added that one-third of the property is already zoned as Highway Commercial. Regardless of the decision for this request, there is no conditions that prohibits the development of the site as stated for permitted use. Some of the permitted uses of the lot includes an automotive sales accessory store, automotive towing, bus station, taxi service, daycare facility, vehicle parking and camp ground, dry cleaning and laundry service, and gas station.
The Planning & Zoning Commission denied the request earlier this fall by a vote of 3-2. The hearing today resulted in a tabling of any decision on the matter to the next County Commission. It will be held at the North Main Annex Community Room at 8:30am on December 20th. The Commissioners set a deadline that all supporting documentation to be considered be submitted no later than Tuesday, December 13 at 12:00 p.m.