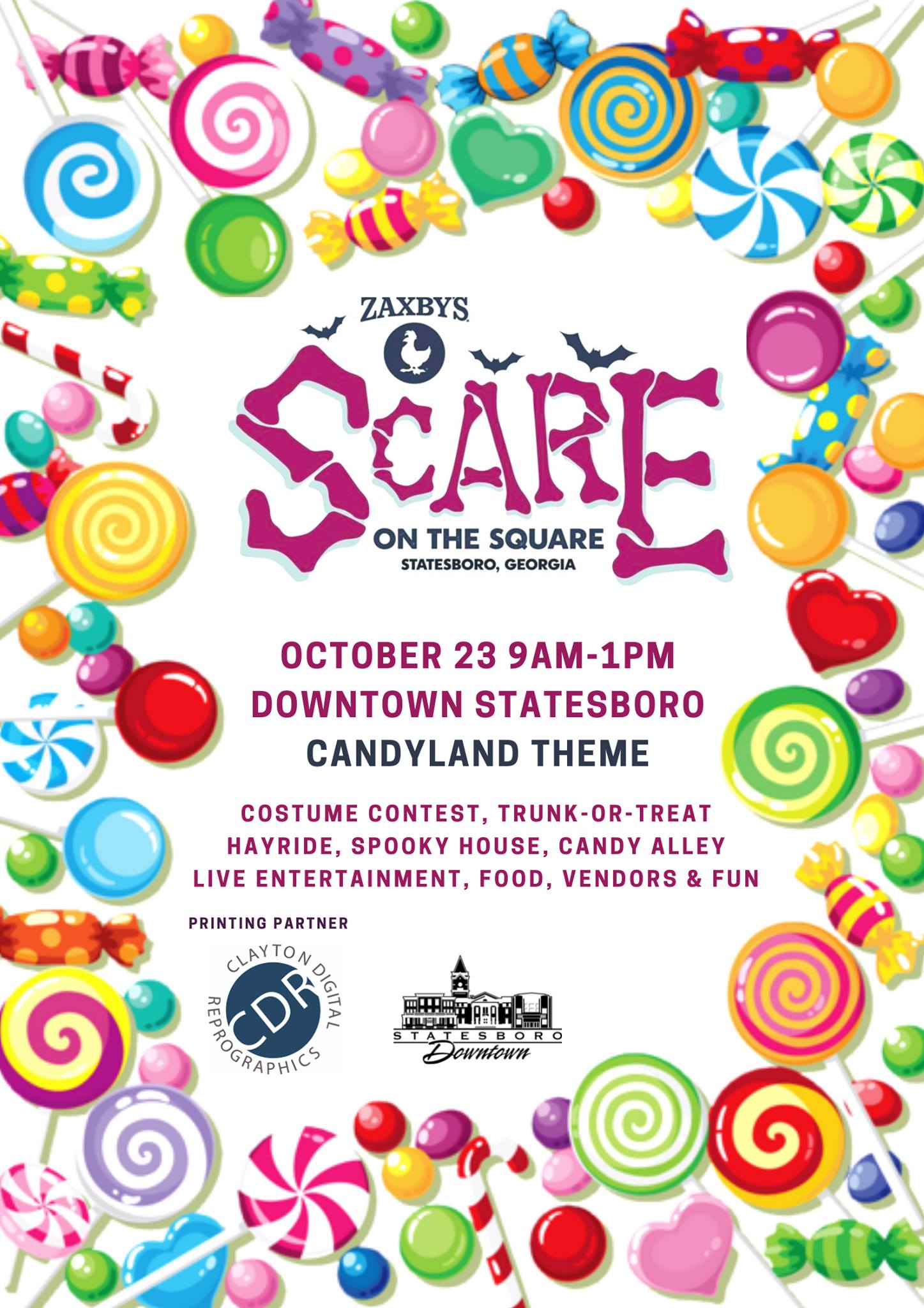 It's time for the annual Zaxby's Scare on the Square in downtown Statesboro, which will be this Saturday, October 23, 9:00 a.m. – 1:00 p.m.

This is a family event that includes a costume contest, spooky house, hayride, trunk-or-treat, and other fun Halloween activities for all ages. There will also be a Candyland themed scavenger hunt with a map so participants can find the candy while engaging in fun activities.
Schedule:
7:00 a.m. East Main closing (from the courthouse to Railroad St.) Other closed streets: Siebald St. City Hall Parking Lot, Synovus Bank parking lot, West Main Public Parking Lot by Bull & Barrel.
9:00 a.m- 12:30 p.m.
Trunk-or-Treat – East Main
Hayride – corner West Main St and College St.
Spooky House- 40 W. Main Averitt Black Box Theater
Candyland Alley- 58 East Main St. Alley
Community Stage – by Farmers Market/Synovus Bank (special performance and music)
Costume Contest- City Hall porch
Costume Contest
(check-in 8:30am)
9:30 a.m. Ages 0-3
10:00 a.m.. Ages 4-8
10:40 a.m. Ages 9-12
11:15 a.m. Ages 13-17
11:40 a.m. Ages 18+
12:00 p.m. Family