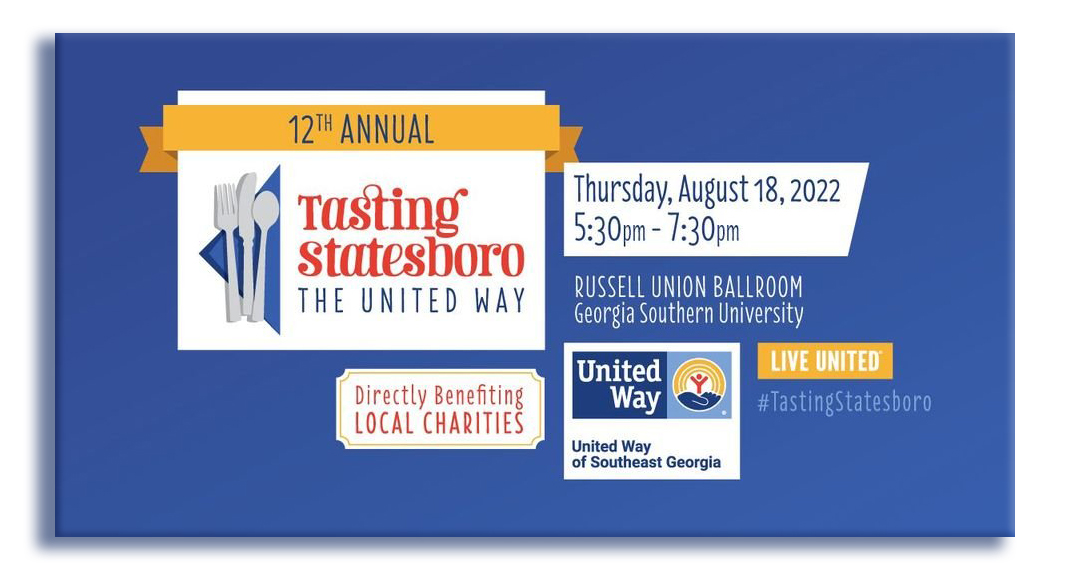 The United Way of Southeast Georgia's 12th Annual Tasting Statesboro will be held on Thursday, August 18, 5:30 – 7:30 pm. This year's event will be at Georgia Southern University's Russell Union Ballroom, located at 85 Georgia Avenue.

Tickets are $20 in advance(by end of the day Wednesday, August 17) and $25 at the door. Purchase tickets online HERE. Kids 5 and under are free, and 6-10 are $10. To purchase a child's ticket, contact the United Way office at 912-489-8475 or email ccassedy@unitedwaysega.org.
Over 35 local establishments will be there with a variety of of delicious food and drinks to sample – breakfast, lunch, dinner, appetizers, desserts, coffee, beer, and wine. There are also over 30 raffle items.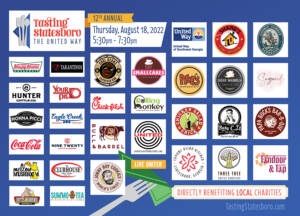 Proceeds will benefit local charities:
Action Pact
American Red Cross
Boys & Girls Club
Boy Scouts – Coastal Empire Council
Bulloch Med Connection
Child Advocacy Services SEGA
Ferst Foundation
Food Bank
Girl Scouts of Historic Georgia
Hearts & Hands Clinic
Homebound Services
Lift As You Grow
Prevent Child Abuse
Safe Haven/Citizen Against Violence
The Salvation Army