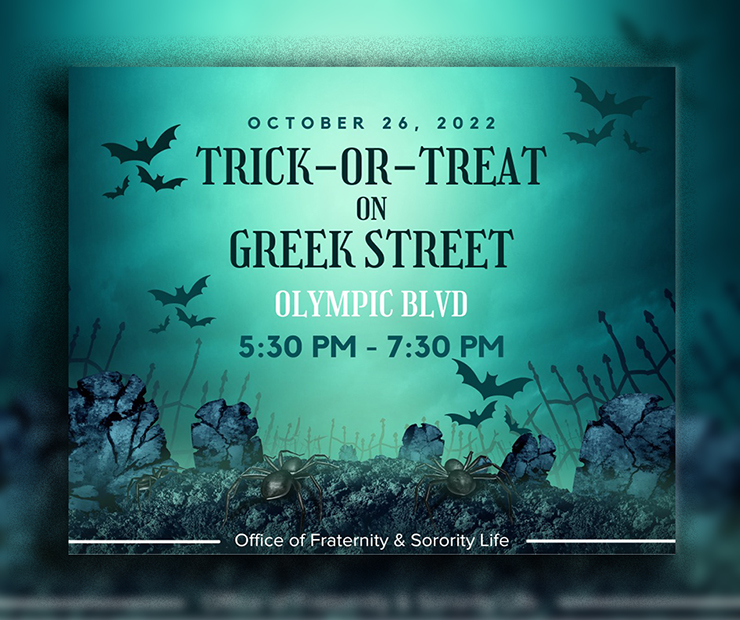 Georgia Southern University's Greek community will host their annual Trick-or-Treat on Greek Street Wednesday, October 26, 5:30 pm – 7:30 pm.


Fraternities and sororities will be handing out candy, and will also have games and activities for kids to enjoy.
"Greek Street" is Olympic Blvd, which is off of Chandler Road. In order to provide a safe environment for all participants, Olympic Blvd will be closed beginning at 5:00 pm, and will reopen at 8:00 pm. No cars will be allowed in or out during this time.
The community will be participating in the Teal Pumpkin Project during the event. Each house will have teal pumpkins on their porches signifying that in addition to candy, they will offer non-food trinkets and treats that are safe for all trick-or-treaters.