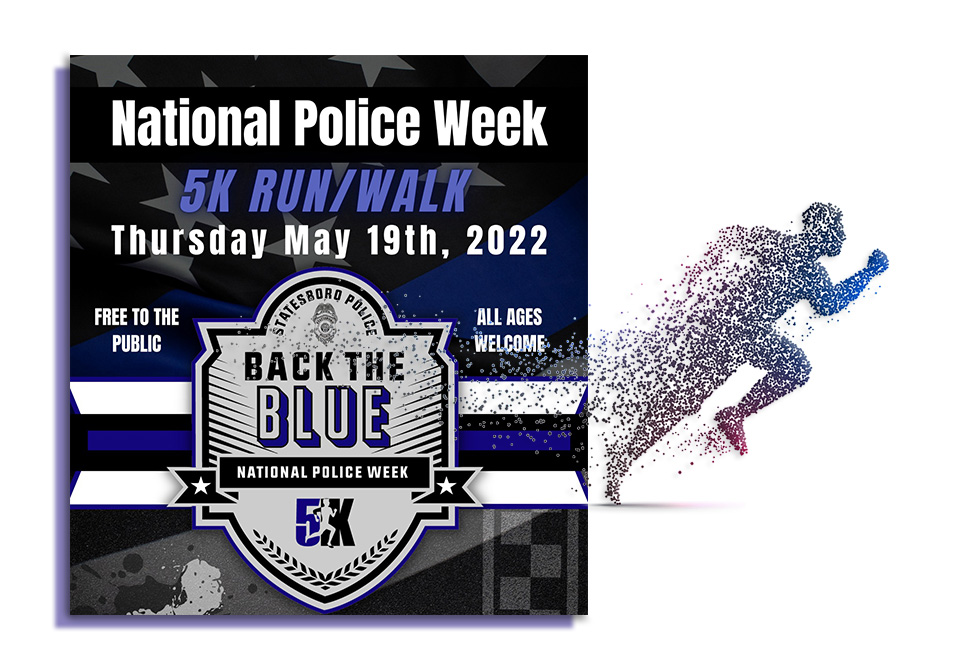 The Statesboro Police Department is hosting a Back the Blue 5K at Mill Creek Regional Park on May 19 during National Police Week.

National Police Week is dedicated to honoring America's law enforcement community but pays special recognition to those who have lost their lives in the line of duty for the safety and protection of others. In 1962, President John F. Kennedy signed a proclamation which designated May 15 as Peace Officers Memorial Day and the week in which that date falls as Police Week.
The 5K is free and open to all ages. Participants can choose to run or walk. The line-up is based on age groups and will start at 8:30 pm. The first group of runners/walkers will start at 8:45 pm.
Don Borowski, owner of Statesboro's Best Running, will be providing gift cards to the 1st , 2nd and 3rd place
winners of each division. He will also be giving away shoes and other small prizes.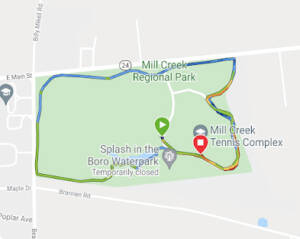 Register for the Back the Blue 5K using the barcode on the flyer below or online HERE.