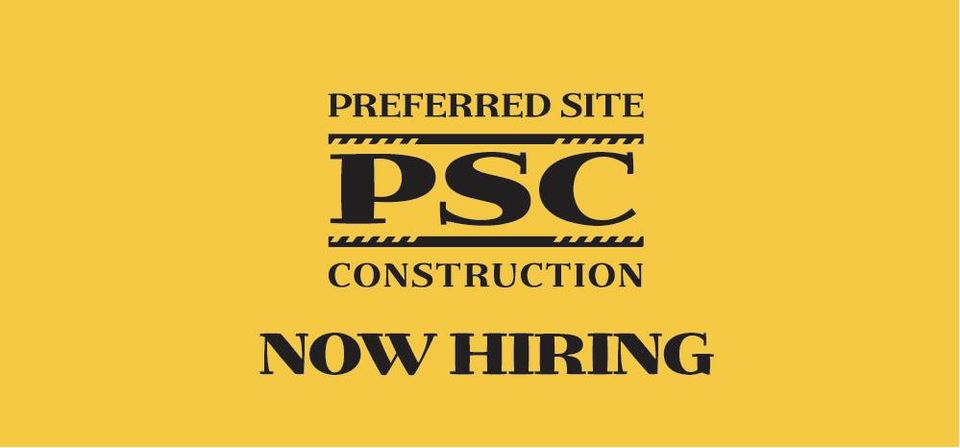 Preferred Site Construction, located at 9521 US-301 S in Statesboro, is seeking to hire a full-time Accounting Clerk.

Job Description and Qualifications:
The Accounting Clerk will code A/P invoices, time sheets, and daily logs from the field on a weekly basis. The applicant will work with the accounting system daily generating various reports and inputting data from the field. This person must coordinate with field personnel to ensure all time sheets have been submitted and to ensure all trucking tickets have been turned in. The applicant will be asked to generate A/R invoices for small and large jobs and ensure invoices are dispersed to the appropriate parties. This person should have basic knowledge of accounting principles and may be asked to generate financial reports, record journal entries, and reconcile bank statements. This person will be expected to uphold our company values of teamwork, honesty, integrity, quality, and on-time performance on a daily basis.
Qualifications:
• Must be proficient in Microsoft Excel and can use basic formulas to aggregate and summarize spreadsheet data. • High School diploma or GED certificate
• Should be comfortable with debit/credit accounting and can record journal entries if needed. • Office experience is preferred but not required
• Experience in the construction industry is a plus
• Bachelor's degree in accounting / finance preferred but not required 5 Key Roles of the position
• Accurately code and input data from field operations to the Accounting / Payroll System
• Reconcile truck hauling tickets with A/P invoices
• Accurately code all trucking and materials A/P invoices to the Accounting System
• Generate A/R invoices
• Maintain equipment usage spreadsheet and input equipment hours to the Accounting system
Full-time accounting clerk pay: $30,000 – 35,000/yr
Preferred Site Construction, LLC is a drug-free workplace and an equal opportunity employer
Visit PSC's website here.
Apply online through Facebook here.