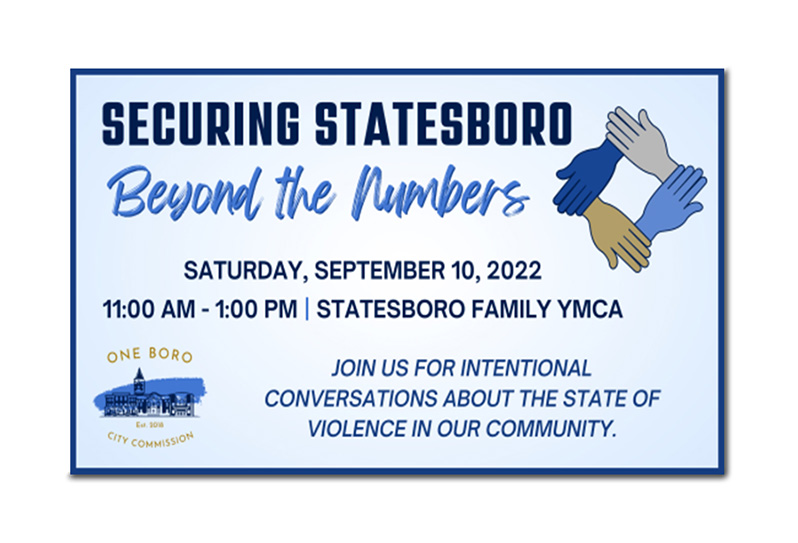 One Boro will be hosting "Securing Statesboro: Beyond the Numbers" on Saturday, September 10. The forum will be 11:00 am – 1:00 pm at the Statesboro Family YMCA, located at 409 Clairborne Avenue.

The purpose is to have intentional conversations about the state of violence in the community.
One Boro is a non-profit organization and is an official commission of the City of Statesboro. One Boro is committed to promoting diversity, inclusion, and equity among the citizens of Statesboro. The ultimate goal of the commission is to foster innovation, community awareness, and ownership of public policy based on strong democratic traditions. Learn more about One Boro HERE.