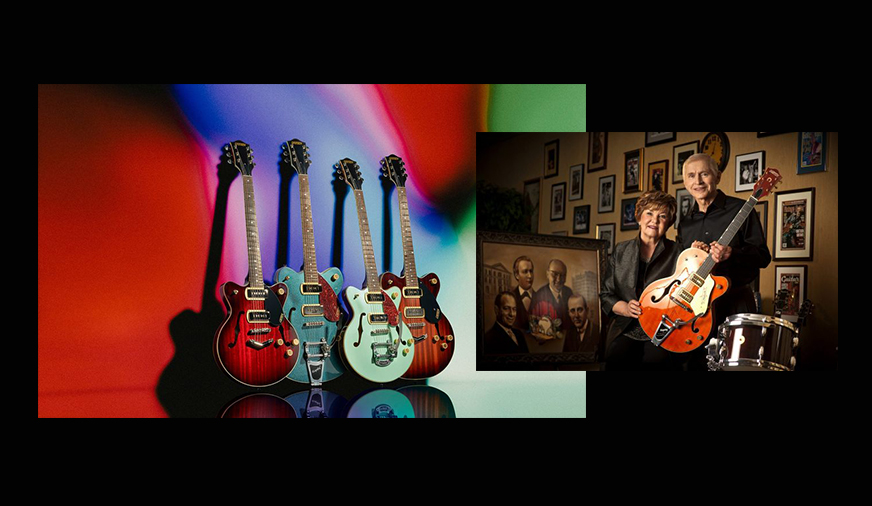 "Manufacturing Music: 140 Years of Gretsch Legacy" Exhibit will open on May 3 at Statesboro Convention and Visitors Bureau  on Main Street. The exhibit will feature instruments, artifacts, and stories from the Fred and Dinah Gretsch Artifacts Collection that were gifted to Georgia Southern in 2021, and is curated by graduate students in Georgia Southern's Public History Program.

A reception to celebrate the opening of the exhibit will be at 5:30 pm on May 3.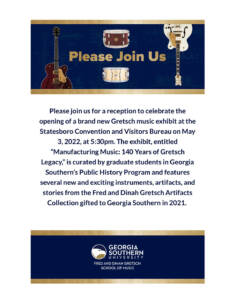 Learn more about the Fred and Dinah Gretsch School of Music at Georgia Southern HERE. 
Visit gretsch.com