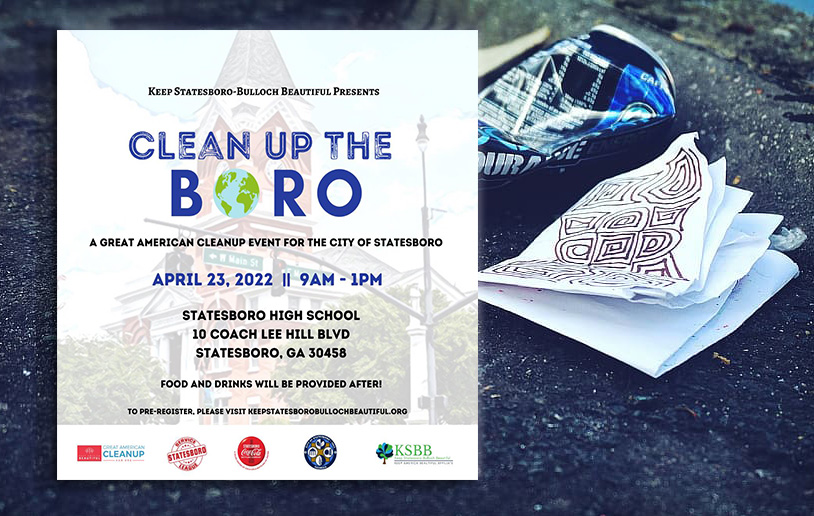 Join the Great American Cleanup and help clean up litter with Keep Statesboro-Bulloch Beautiful's "Clean Up the Boro" event on Saturday, April 23, 9:00 am – 1:00 pm.

The starting location of the cleanup will be at Statesboro High School, 10 Coach Lee Hill Blvd. Volunteers will pick up a pack of supplies to help clean up litter and instructed where their designated zones are around the city. Supplies include gloves, a vest, trash bags, litter pickers, and a map of a designated right-of-way to pick up litter.
Volunteers return to SHS once they are done picking up litter to return their supplies and pick up a sub, chips, and drink as a thank you.
See the volunteer waiver HERE.