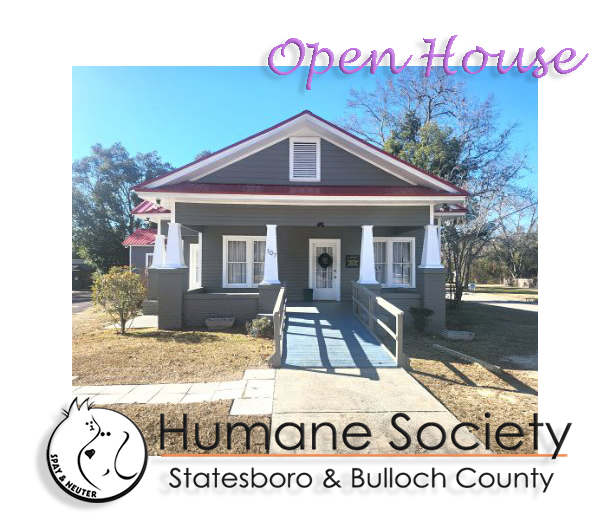 UPDATE 01/09/2023: Rescheduled for Jan 16 at 7:00 pm.

"We made a scheduling mistake and double booked tomorrow night. We would hate to lose all of our Dawg lovers tomorrow night so we will be postponing our meeting until January 16th at 7 pm. See you next week!"
---
The Humane Society of Statesboro and Bulloch County will be having their first meeting of the year and hosting an open house of their newly renovated adoption center on Monday, January 9, at 7:00 pm – 8:00 pm.
Everyone is invited. See the new center, enjoy light refreshments, and hear information about the upcoming year. The center is located at 107 N. College Street in Statesboro.