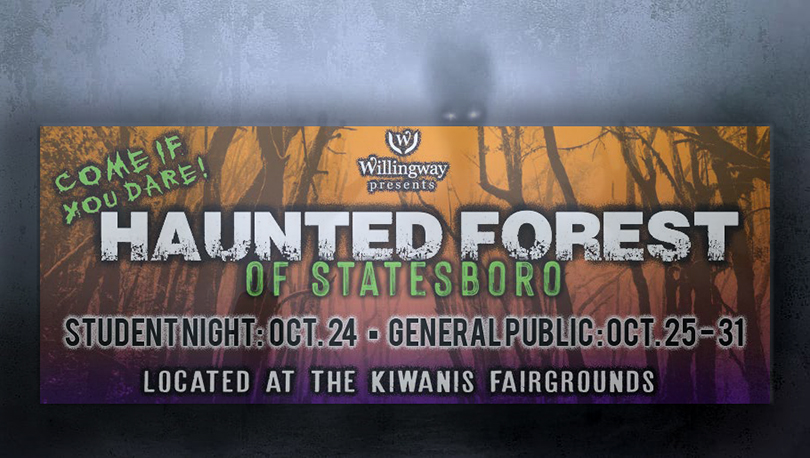 An annual tradition since 1980, The Haunted Forest returns next week, but at its new location, the Kiwanis Fairgrounds.  Presented by Willingway and hosted by Pi Sigma Epsilon, the event will kick off with Student Night on October 24, 8:00 pm – midnight, and will be open to the general public October 25 – 31, 8:00 pm – midnight.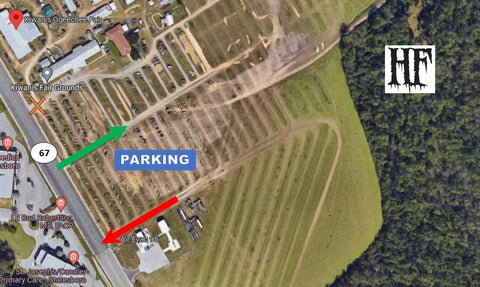 All admissions will be donated to the Boys & Girls Club of Bulloch County. Admission prices for one entry are $10 for students, $15 for adults, and $20 for a fast pass. There is a convenience fee of $1 if ordered online.
All ages are welcome, but the site cautions This attraction is not for the faint of heart! Parents, please use discretion with young children. 
For more info and to pre-purchase admissions online, visit Haunted Forest of Statesboro's site HERE.