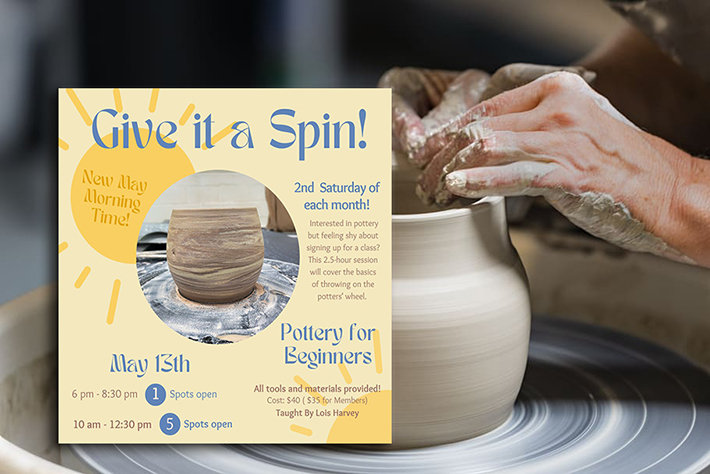 Give it a Spin! pottery class for beginners is offered on the second Saturday of each month at the Averitt Center for the Arts.

The next class will be on May 13, and the cost is $40, or $35 for members. Classes are 10:00 am – 12:30 pm and 6:00 pm – 8:30 pm. The class is for ages 16 years and older. The instructor is Lois Harvey.
"Pottery for Beginners! Interested in pottery but feeling shy about signing up for a class?
Come on down to the Roxie studio and just try it! This 2.5-hour session will cover the basics of throwing on the potters' wheel. All tools and materials provided."
There are limited slots available. See more information and sign up now online HERE. Sign up by phone at 912-212-2787.