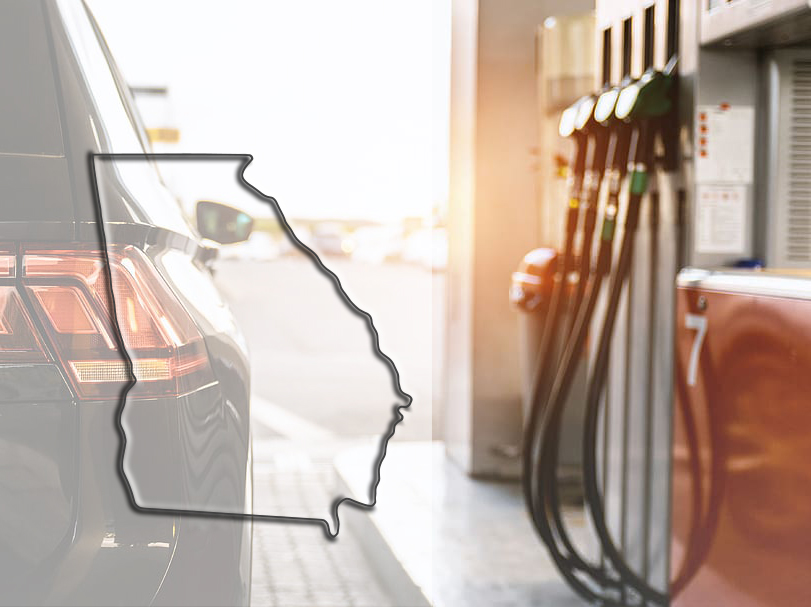 Up, down, and back up again. After reaching an all time high of $4.293 in March 2022, the average price of a gallon of gas in Georgia decreased 57 cents to $3.719 by the end of April. The decline didn't last, prices began to rise again and have continued. As of a week ago, the average had increased to $3.996. Georgia's average today is $4.143 and nationally $4.596. One year ago, consumers in Georgia were paying $2.934.


Georgia made it in the Top 10 again, but this time for being one of the least expensive markets. The other states that made the cut are Oklahoma $4.04, Kansas $4.05, Arkansas $4.12, Minnesota $4.14, Colorado $4.14, Missouri $4.15, Nebraska $4.15, Iowa $4.15, and North Dakota $4.17. The top contender for largest weekly increase is Alaska with a 31 cent increase.
Diesel bypassed its previous highest recorded average price in Georgia on Saturday with $5.266. Georgia's average price per gallon for diesel is $5.256 today. It was $5.223 one week ago, $4.788 one month ago, and this time last year was $3.070. The average nationally as of today is $5.554. Last Monday it was $5.566, one month ago $5.074, and $3.178 one year ago.
AAA spokesperson Andrew Gross said "Gasoline is $1.05 more than it was on February 24, when Russia invaded Ukraine. That sent shock waves through the oil market that have kept oil costs elevated. Domestically, meanwhile, seasonal gas demand is rising as more drivers hit the road, despite the pain they face paying at the pump."
Supply is strained while demand is up, forcing pump prices to elevate. According to AAA and data from the Energy Information Administration this supply/demand dynamic and volatile crude prices will keep upward pressure on pump prices.
The average price in Bulloch as of today is $4.13. Check out below the Lowest Reported Gas Prices in Bulloch County  as of today, according to Gas Buddy.