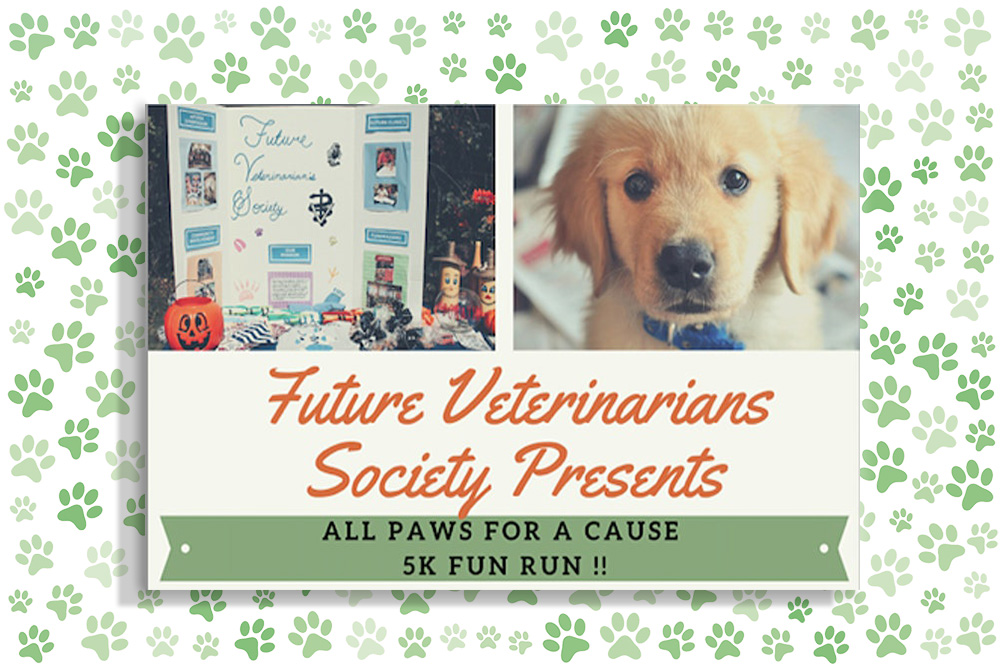 The 5th Annual All Paws for a Cause 5K will be on Saturday, November 13, 10:00 am – 2:00 pm, at the Recreation Activity Center(RAC) at Georgia Southern University.


This event is presented by Future Veterinarian's Society and proceeds will go to the Humane Society of Statesboro and Bulloch County.
Participants can fun walk or run, alone or with a dog. Prizes will be given for 1st, 2nd, and 3rd place.
Tickets and tshirts can also be purchased on eventbrite.