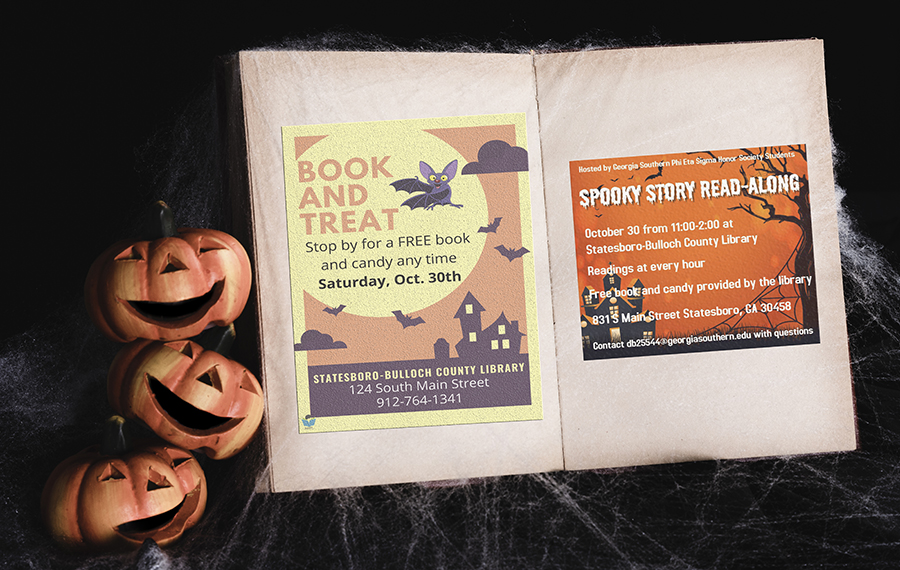 This Saturday, October 30, there will be a family friendly event at the Statesboro-Bulloch County Library, 124 South Main Street.


Book and Treat will be an all day event, 9: 00 am – 6:00 pm. Stop by the library and receive a free book and candy. The books available are for young readers.
Also on Saturday is Spooky Story Read-Along, hosted by Georgia Southern's Phi Eta Sigma Honor Society Students. A spooky story will be read at each hour 11:00 am – 2:00 pm.