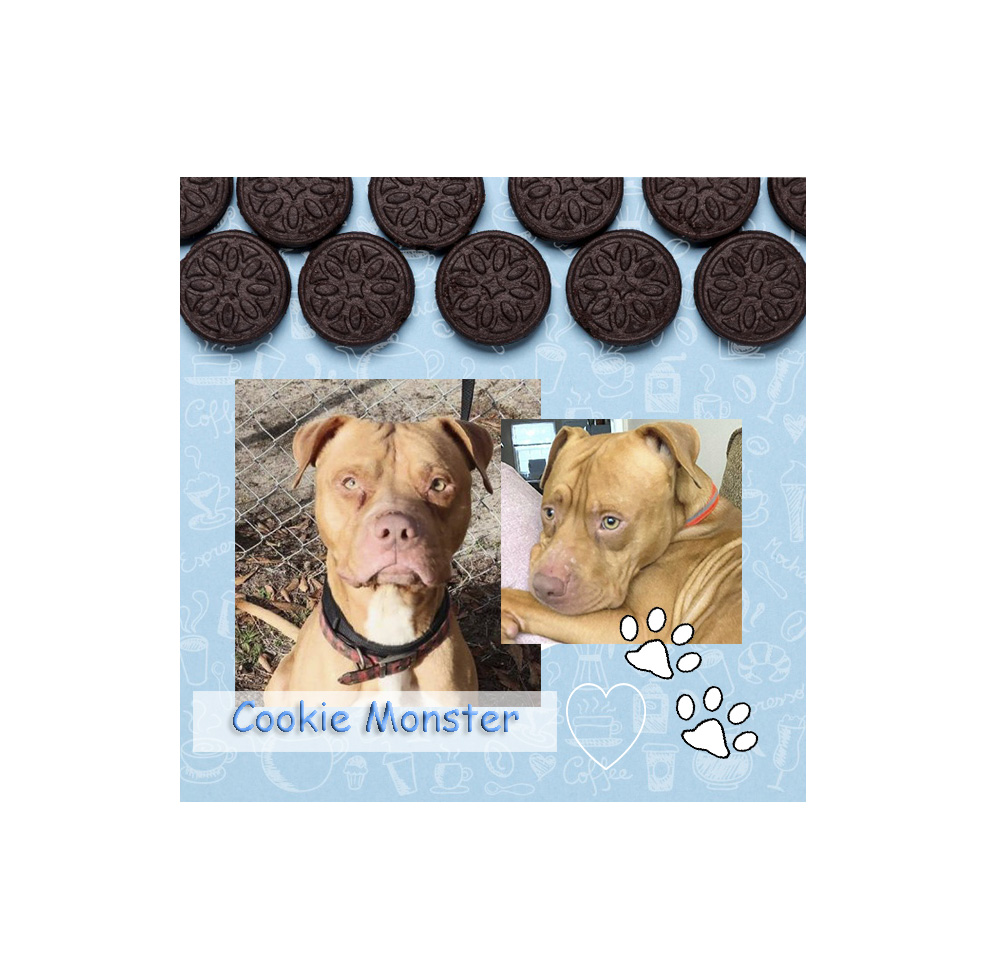 Meet Cookie Monster!
Cookie Monster is an approximately 2 year old HIGH ENERGY big baby (working on packin on the pounds as he still needs to put on weight) who is a little rough around the edges, but is super sweet and just wants love! He is good with other dogs (with proper introduction and direction), and wants to play but could be perceived as intimidating. He's good with kids, cats are unknown.


Does have separation anxiety – poor thing is afraid everyone leaves him and doesn't come back. He is currently on medication to help with that! Besides liking to jump (being worked on) from being so excited and wanting to play, he is well mannered, understands the word "no", and is so sweet! He is gentle with treats and knows how to "sit".  He is crate-trained, but prefers to be with people all the time.
Cookie Monster is vaccinated to age and is on monthly preventatives. He will be neutered and given a micro chip prior to adoption.
If you're interested in meeting Cookie Monster, email borohumane@gmail.com or call The Humane Society of Statesboro & Bulloch County at 912-681-9393. He will also be at the adoption event this Saturday, April 10 from 11-2 at Soyumi with his trainer.
http://www.statesborohumane.org/
The Humane Society of Statesboro and Bulloch County is a non-profit animal welfare organization dedicated to Animal Rescue and Low Cost Spay and Neuter Programs. We are a foster care only organization. All of the rescue animals in our care are living in foster home environments. If you are interested in meeting one of our 'Foster Fur Kids' call us at 912-681-9393 or email us at @ borohumane@gmail.com. Adoption Applications are available at statesborohumane.org. Stop by one of our adoption events, fundraisers or our Thrift Store (ReTails) to get involved. TOGETHER WE CAN SAVE LIVES!