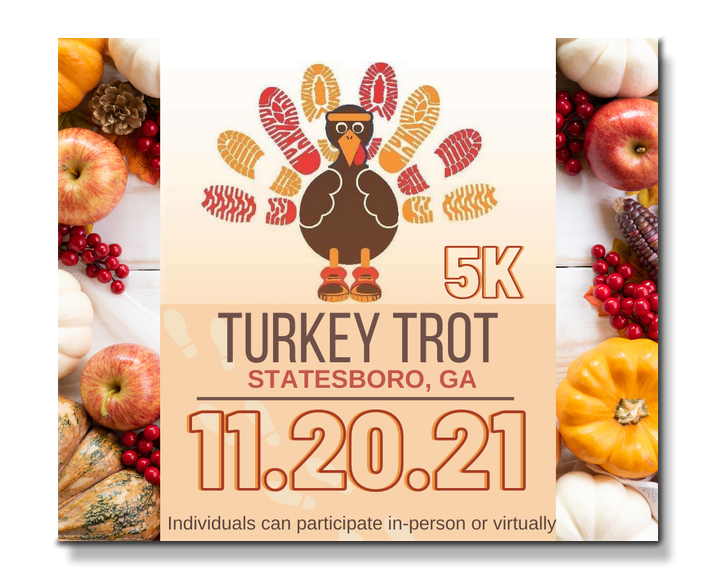 Bulloch County Foundation for Public Education's annual fundraiser, Statesboro 5K Turkey Trot will be held on Saturday, November 20 in Downtown Statesboro, beginning at 9:00 am. This is the 14th annual Turkey Trot.


Participants may choose in-person or virtual for any category: individual, team(5 or more runners), or fun run. Online registration will officially close on November 19, 2021 at 11:59 pm. Register online HERE.
Tshirts are available, but are limited.
Visit the race website HERE.
Anyone with questions about the race, is asked to contact the race director at scassedy@bullochschools.org.