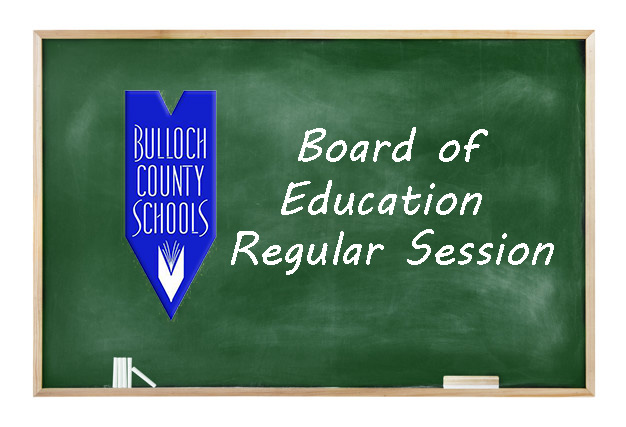 The Bulloch County Board of Education will host its scheduled regular session on Thursday, November 11, at 6:30 p.m., in the boardroom of the school district's Central Office, located at 150 Williams Road in Statesboro. The meeting space is open to the public.

Regular session meetings include a time on the agenda for public participation. Persons who wish to address comments to the Board, should arrive prior to 6:30 p.m., to sign up for a time to speak. Each speaker will have three minutes to speak.
Key topics for the Board meeting include the following: (1) Recognition of the new cohort of REACH Georgia Scholars; (2) Sale of surplus kitchen equipment; and (3) Amendments to the September 9, Board of Education meeting minutes and Board member payroll documents.
The full agenda and Board packet are attached below and available online. For your convenience any presentations will be uploaded to the website prior to the meeting and displayed within the livestream for your reference.
Watch meetings live via livestream or later via the archived video on our website. The live steam link will also be available on the Bulloch County Schools Facebook page. For all news media inquiries, contact the school district's Public Relations Department  for assistance or call 912.212.8512 or 912.536.2827.  If you experience technical difficulties during the meeting email for help or text 912.536.2827.
bulloch board of ed 11112021

---
Bulloch Co Schools