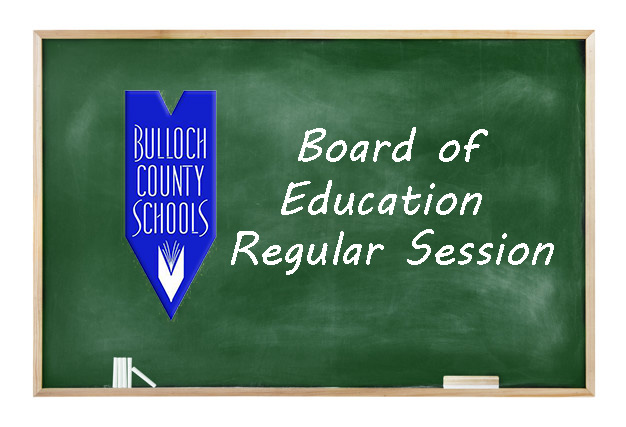 The Bulloch County Board of Education will host its scheduled regular session on Thursday, July 14 at 6:30 p.m., in the boardroom of the school district's Central Office, located at 150 Williams Road in Statesboro. The meeting space is open to the public.


Regular session Board meetings include a time on the agenda for public participation. Guests who wish to speak should arrive prior to 6:30 p.m. to sign in on the provided sheet at the podium.
The community can also send public comments to the Board of Education at any time. This can be done either to Board members' individual email addresses, to the Board's group email, or to the Board's attention via Superintendent of Schools Charles Wilson at 912.212.8500 or to the superintendent's email.
Key topics for the meeting include the following: (1) a vote on a proposed renewal of a contract with Edgenuity Software; (2) proposed revisions to the Student Code of Conduct; (3) a vote to adopt a proposed fifth Education Special Purpose Local Option Sales Tax Referendum Resolution, Notice of Election, and other related documents; and (4) a vote to place three new Board policies on the table for review.
The full agenda and board packet can be seen below. For your convenience any audio visual presentations will be uploaded to the website prior to the meeting and displayed within the livestream for your reference.
Watch meetings live via livestream on the school's website or Facebook page or later via the archived videos on the website. 
bulloch school board 07142022