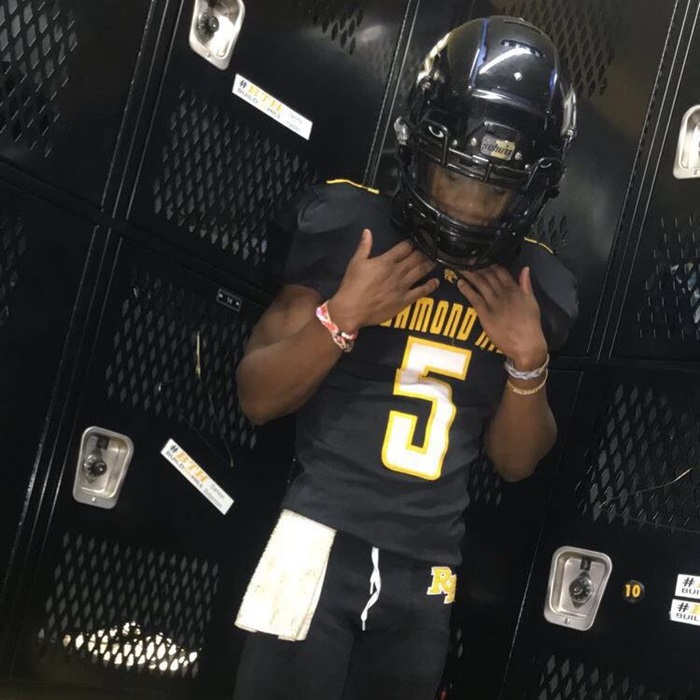 Jamal Polite literally carried Richmond Hill to its 23-19 victory this past Friday night over Bradwell Institute in the key Region 2-6A game.
Polite had his number called 38 times to carry the ball and he came through for the Wildcats with 242 yards and two touchdowns.
For his big performance, Polite has been named the Southeast Georgia High School Football Player of the Week.
"Jamal has become our all-purpose replacement for Aaron Bedgood," said Richmond Hill coach Matt LeZotte. "He has taken snaps at just about every position on the offensive side of the ball minus lineman.
"Jamal has tremendous ball skills and is extremely difficult to tackle. His running ability allows him to get skinny in difficult situations and he seems to always fall forward."
Friday's game was Polite's first 100-yard plus game of the season.
For the season, he has 74 carries for 394 yards and is averaging 5.3 yards per attempt. He has now scored eight touchdowns. He had a four-touchdown game on Oct. 5 against Brunswick.
To see Polite's highlight tape from the Bradwell game, click here.
Players of the Week
Week 1 – Logan Watson (Camden County)
Week 2 – Kris Coleman (Liberty County)
Week 3 – Isaiah Jackson (Frederica Academy)
Week 4 – MJ Fuller (Wayne County)
Week 5 – Kevin Harris (Bradwell Institute)
Week 6 – Shamar Taylor (Wayne County)
Week 7 – KJ Lee (Brunswick)
Week 8 – John Jones (Pierce County)
Week 9 – T'Shawn Lang (Glynn Academy)
Week 10 – Jamal Polite (Richmond Hill)