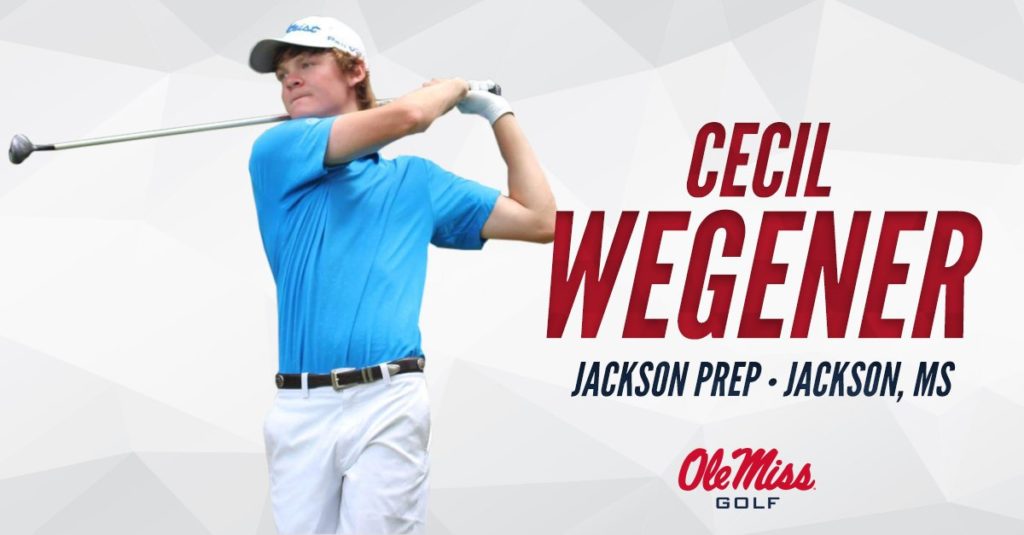 ST. SIMONS ISLAND – There will be a good battle Friday to see who gets the top seed for the weekend match play at the SEC Men's Golf Championship at the Sea Island Golf Club's Seaside Course.
But the real dogfight will be for the eighth and final spot for the match play during Friday's third and final round of the stroke-play portion of the event.
LSU grabbed the lead in round two on Thursday and will take a two-shot cushion over Vanderbilt and a six-stroke lead over Alabama into the third round.
But, there are five teams within six shots of Florida who currently is in eight place, so the battle to make the top eight for the weekend will be a good one, too.
One of the teams in that tussle to qualify for the match play is Georgia which is currently tied for ninth at 13-over-par 573 after rounds of 291 and 282 on the tournament's first two days. That score leaves the Bulldogs two strokes back of the Gators who stand at 11-over 571 going into Friday.
"We played better today," Georgia head coach Chris Haack said. "We put ourselves in position to make it. That was the goal coming into the week, to make it to match play. If we can keep playing like we did today, hopefully good things will happen."
Georgia's low man after two rounds is Trevor Phillips who is 1-over after 36 holes. Phillips matched his career-low with a 65 in round two after shooting 76 in the first round.
LSU, which is ranked ninth in the country, had three players shoot par or better over Thursday's 18 holes to move from fourth place to the top of the leaderboard.
The Tigers got a 4-under 66 from Nathan Jeansonne, a 1-under 69 from Philip Barbaree and an even-par 70 from Luis Gagne to spark a 4-under 276 round and move to 3-under 557 for the tournament. Jacob Bergeron's 1-over 71 was LSU's other counting score on Thursday.
"It's like we're in the bottom of the sixth or the top of the seventh," LSU head coach Chuck Winstead said. "There's a lot of golf left to be played. It's far from over. You've just got to play. The league is as strong as I've ever seen it. It's great and it should be because we're the SEC.
"I've been doing this for a long time, and I know it's far from over. The conditions are tough, the hole placements are tough and the course is in great shape. We've just got to keep playing."
Gagne, the first-round leader, and Jeansonne are tied for second in the individual standings at 4-under 136.
The Tigers tandem is tied with Vanderbilt's Theo Humphrey and Alabama's Wilson Furr.
The four-person group is one shot back of Cecil Wegener from Ole Miss who posted a tournament-best 65 in the second round to grab the individual lead. He shot even-par 70 in the first round.
His strong play helped the Rebels card a 3-under 277 score on Thursday and climb four spots on the leaderboard into fourth overall at 5-over 565.
"I played really well today," Wegener said. "I am glad I could help my team get in a good position heading into the last round of stroke play."
Vanderbilt, the first-round leader, is second at 1-under 559 and trails LSU by just two strokes. Alabama is third at 3-over 563.
Auburn (566) rounds out the top five. Others currently in the top eight are Kentucky (567), Tennessee (568) and Florida with its 571 total.
The Gators were one of four teams to shoot a sub-par round on Thursday along with LSU, Ole Miss and also Texas A&M.
Florida, ranked No. 11, shot 2-under 268 to jump four spots in the standings while the Aggies, ranked No. 3, put up a 3-under 277 tally to move up five spots into a tie for ninth with Georgia.
The Aggies were 14th – dead last – after a disappointing first 18 holes on Wednesday. They finished second to Vanderbilt last year in the league tournament and came to the Georgia coast this season with championship aspirations.
"I'd say you have to call today a success," Texas A&M head coach J.T. Higgins said. "Our goal for the day was to cut our distance to the cutline in half and we're now only two shots back of eighth. Our goal is to be playing in match play on the weekend.
"We've still got some work to do and we need to put together a great round tomorrow, but I know our guys are excited about that opportunity. They did a great job of putting us in position today to make sure we keep playing and have a chance to win an SEC Championship."
The tournament started with eight teams in the Top 25 rankings and 13 of the league's 14 teams among the nation's top 50 teams.
All 14 teams in the conference are expected to earn berths to the NCAA regionals which would be a first for this always-strong league.
Friday's third round opens at 7:30 a.m.
The match-play quarterfinals and semifinals will take place Saturday with live action on SEC+ at 4 p.m. The championship match on Sunday will be shown live starting at 7:30 a.m. on the SEC Network.
The tournament is open to the public. Admission is free.
Click here for complete results and tee times.