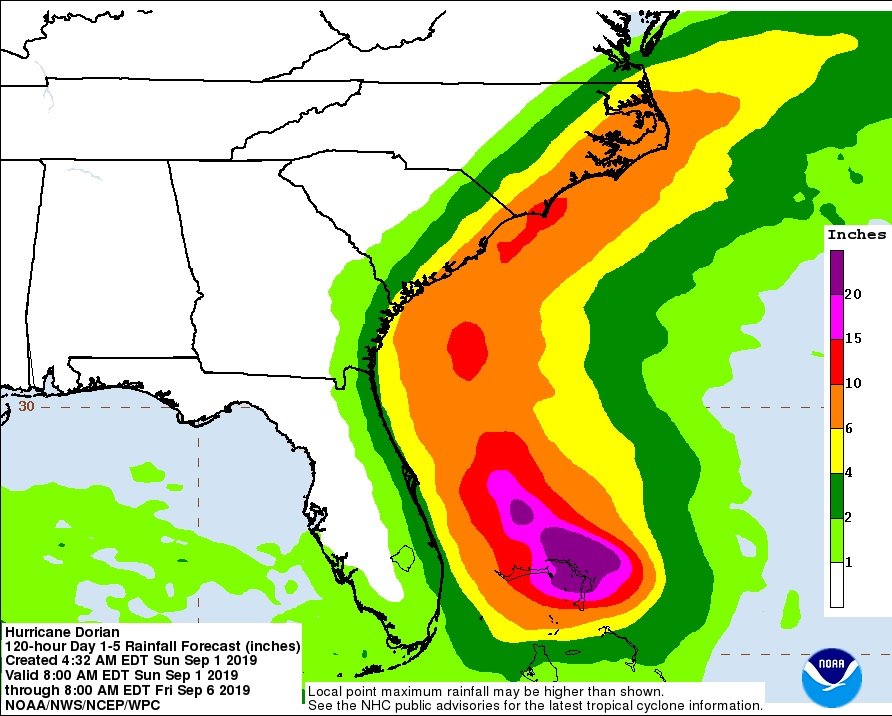 The Glynn County School System has already made a decision with regard to school days ahead of the approaching hurricane.

Schools will be closed for the three days immediately following the Labor Day holiday. The announcement was made Sunday evening.
From the press release:
Due to the threat of Hurricane Dorian, all schools in the Glynn County School System will be cancelled on Tuesday, September 3; Wednesday, September 4; and Thursday, September 5.  Glynn County Schools officials made the decision following a weather briefing with county, city and state law enforcement, public safety, elected officials, and the National Weather Service in Jacksonville, Fla. The meeting was held at 1:20 p.m. today.
The decision on when to resume will be made as soon as possible after the storm has passed the area, a thorough assessment of any damage has been completed, and it is determined that school can resume safely.  We will communicate any updates through our automated phone/email alert system, district website, Facebook and Twitter pages.
Dorian's path still remains unclear. As of 5:00 p.m., the National Weather Service reported that the storm had slowed to 5 mph as it hovers over the Bahamas. The National Hurricane Center similarly reported that strong winds and heavy rains are expected.
The storm is still predicted to skirt the coast with possible effects being felt in our area as soon as Tuesday. At which time, areas East of I-95 are predicted to experience tropical storm force winds of over 58 mph.
Story continues below.
The Glynn County Board of Commissioners have called an Emergency Special Called Meeting for September 1, 2019 at 7:30 p.m. to consider adopting a resolution declaring a State of Emergency in Glynn County due to Hurricane Dorian.
If the predictions hold true, the F.J. Torras Causeway could become flooded and impassible. There is no planned closure of the causeway at this time. With tropical storm force winds, the potential for power outages becomes higher and water and sewer outages follow due to a lack of electricity.