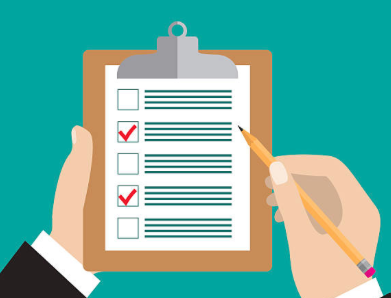 All reports are public information, published by the Georgia Department of Public Health, and posted in a conspicuous location at the establishment. Any questions about scores should be directed to the Department of Public Health.

Scores below 70 are considered failing. When a restaurant is deemed unacceptable, follow-up inspections are generally completed within 10 days of the original evaluation.
Any restaurant with a C grade or F grade will have the link to the full report detailing point deductions below the grade.
GLYNN COUNTY
MUNCHIES
2804 ALTAMA AVE BRUNSWICK, GA 31520
Phone Number: (912) 275-0828
Permit Type: FS
Last Inspection Score: 100
Last Inspection Date: 02-20-2020
SLEEP INN & SUITES (EXIT 38)
200 STELLAR DR BRUNSWICK, GA 31525
Phone Number: (912) 262-2792
Permit Type: TA
Last Inspection Score: 87
Last Inspection Date: 02-19-2020
JINRIGHT'S SEAFOOD HOUSE
2815 GLYNN AVE BRUNSWICK, GA 31520
Phone Number: (912) 267-1590
Permit Type: FS
Last Inspection Score: 85
Last Inspection Date: 02-19-2020
NEEDWOOD MIDDLE SCHOOL
669 HARRY DRIGGERS BLVD BRUNSWICK, GA 31522
Phone Number: (912) 261-4488
Permit Type: FS
Last Inspection Score: 100
Last Inspection Date: 02-19-2020
ROOSEVELT HARRIS JR SENIOR CITIZEN CENTER
2007 I ST BRUNSWICK, GA 31520
Phone Number: (912) 267-5520
Permit Type: FS
Last Inspection Score: 90
Last Inspection Date: 02-19-2020
ADDINGTON PLACE OF BRUNSWICK
890 SCRANTON RD BRUNSWICK, GA 31525
Phone Number: (678) 297-0388
Permit Type: FS
Last Inspection Score: 92
Last Inspection Date: 02-19-2020
WILLIES WEE NEE WAGON
3599 ALTAMA AVE BRUNSWICK, GA 31520
Phone Number:
Permit Type: FS
Last Inspection Score: 91
Last Inspection Date: 02-19-2020
BURGER KING-TRAVEL CENTERS OF AMERICA
185 DUNGENESS DR BRUNSWICK, GA 31523
Phone Number: (912) 265-0559
Permit Type: FS
Last Inspection Score: 93
Last Inspection Date: 02-18-2020
SUBWAY-TRAVEL CENTERS OF AMERICA
185 DUNGENESS DR BRUNSWICK, GA 31523
Phone Number: (912) 279-3386
Permit Type: FS
Last Inspection Score: 94
Last Inspection Date: 02-18-2020
HERITAGE HOUSE & VILLA
100 HERITAGE DR SAINT SIMONS ISLAND, GA 31522
Phone Number:
Permit Type: FS
Last Inspection Score: 96
Last Inspection Date: 02-18-2020
MAGNOLIA MANOR OF ST. SIMONS NURSING CENTER

2255 FREDERICA RD RD SAINT SIMONS ISLAND, GA 31522
Phone Number: (912) 638-9988
Permit Type: FS
Last Inspection Score: 89
Last Inspection Date: 02-18-2020
STARBUCKS CAFE
185 DUNGENESS RD BRUNSWICK, GA 31523
Phone Number:
Permit Type: FS
Last Inspection Score: 94
Last Inspection Date: 02-18-2020
ISLAND CINEMAS
44 CINEMA LN SAINT SIMONS ISLAND, GA 31522
Phone Number: (912) 634-5192
Permit Type: FS
Last Inspection Score: 100
Last Inspection Date: 02-17-2020
FUSE FRESH FROZEN YOGURT, LLC
101 LONGVIEW PLZ SAINT SIMONS ISLAND, GA 31522
Phone Number: (912) 268-4572
Permit Type: FS
Last Inspection Score: 94
Last Inspection Date: 02-17-2020
TARA THAI AND SUSHI
307 LONGVIEW PLZ UNIT 307 ST SIMONS ISLAND, GA 31522
Phone Number: (912) 266-8272
Permit Type: FS
Last Inspection Score: 90
Last Inspection Date: 02-17-2020
CHILE PEPPERS ISLAND CANTINA
118 RETREAT VILLAGE ST SIMONS ISLAND, GA 31522
Phone Number: (912) 268-4635
Permit Type: FS
Last Inspection Score: 90
Last Inspection Date: 02-17-2020