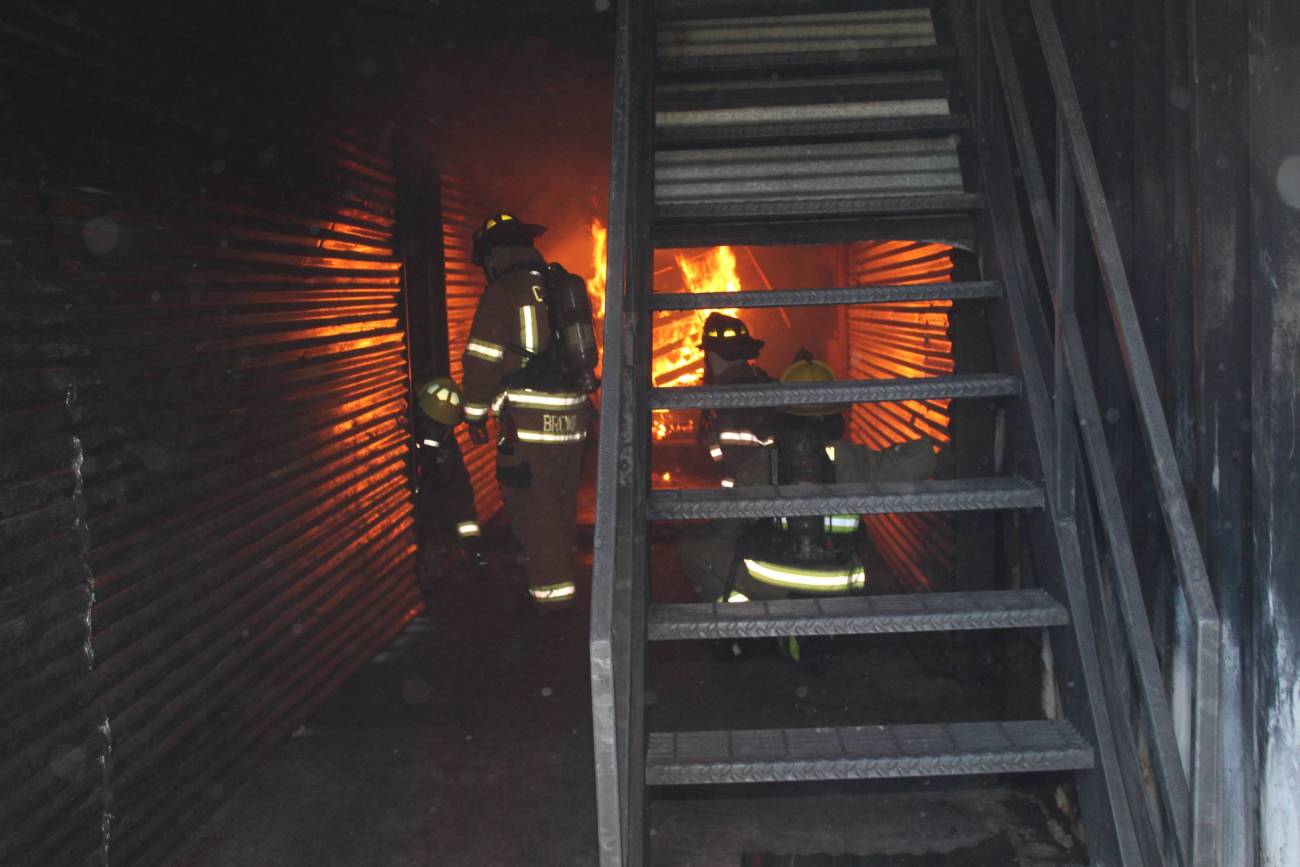 The Camden County Board of Commissioners is pleased to announce that seven members of Recruit Class 2020-05 have completed their Basic Firefighter requirements. Ulysses Carswell, Jeremy Griffin, Cody Herrin, Daniel Lalkas, Matthew Liddell, Brett Miller, and Erik Wright were recognized at a graduation ceremony held last week along with Doug Flowers and Devin Kennedy of the St. Marys Fire Department.
In his keynote address, Camden County Fire Rescue (CCFR) Chief Terry Smith encouraged the new firefighters to enjoy their journey as they each begin careers in the fire service. He also stressed the importance of professionalism as they seek to maintain the public's trust. Similar sentiments and instructions were expressed by Assistant Chief Charles Lowther, Operations Chief Lisa Boyett, and Training Captain Tim Haney as they welcomed and honored the new graduates throughout the ceremony. A limited number of colleagues, family, and friends participated in the ceremony.
"Assistance from our partners, including Camden County Emergency Management, Georgia Forestry Commission, Kingsland Fire Department, and St. Marys Fire Department, contribute the
success of this program and our firefighters as they start their new careers," said CCFR Chief Terry Smith. "As always, we continue to be thankful to the Board of Commissioners for their ongoing support of this program and Camden County Fire Rescue."
Members of Recruit Class 2020-05 selected Ulysses Carswell as their Class President. Erik Wright received a certificate for having the highest grade average. Devin Kennedy was recognized as Most Improved. Cody Herrin received the Top Rung award for leadership and creating comradery amongst the class.