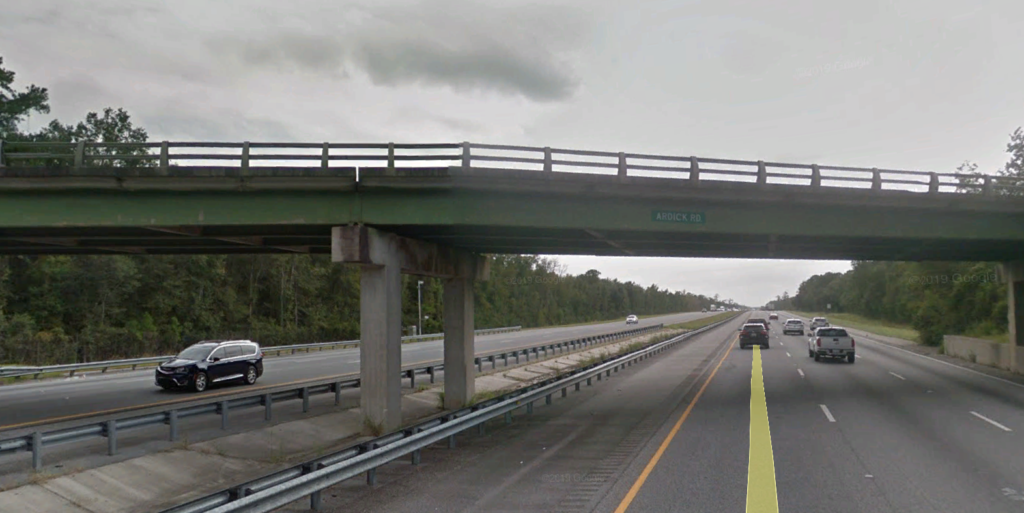 Massana Construction's active interstate bridge maintenance contract requires Ardick Road over I-95 to close to thru-traffic beginning Monday, June 17. Signage will direct drivers to an off-site detour during this time.
The detour should be removed by or before July 31, 2019. Drivers will utilize State Route (SR) 251 and SR 25/US 17/North Way to detour from Ardick Road to Churchill Road in McIntosh County.
Work ehancements planed for this and several other bridges features raising the structure's vertical clearance, bridge deck preservation (polymer overlay), joint replacement where necessary and stabilizing the superstructure and substructure.
Overall, this project covers five bridges in three southeast Georgia counties including:
Olive Branch Road on I-16 Bryan County
SR 204 on I-16 Chatham County
Ardick Road on I-95 McIntosh County
King Road on I-95 McIntosh County
Jones Road I-95 McIntosh County
This is a press release from the Georgia Department of Transportation