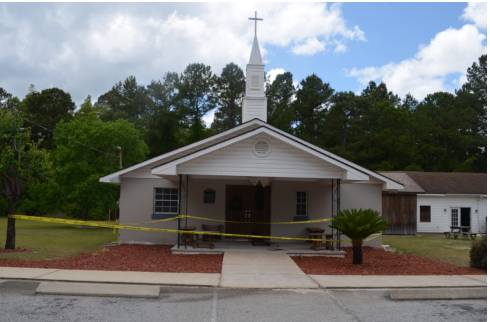 A church fire in Charlton County has been ruled an arson.

Fire Investigators with the Insurance and Safety Fire Commissioner's Office determined last week that a fire that occurred at the Peoples Baptist Church, located at 65 Reynolds Road in Folkston, Georgia, was intentionally set. The fire occurred around 6:40 P.M. on Friday, May 15.
"The 41-year-old, 2,790 square-foot church was not occupied at the time of the fire, and thankfully only very minimal damage was caused to the building," said Insurance and Safety Fire Commissioner John F. King. "However, this should not take away from the fact that the arsonist behind this fire committed a very serious crime. If you have any information on the individual or individuals responsible, I ask that you call my Fire Investigations Unit at 1-800-282-5804."
Commissioner King's Fire Investigations Unit is assisting the Charlton County Sheriff's Office and the Charlton County Fire Department with this investigation.