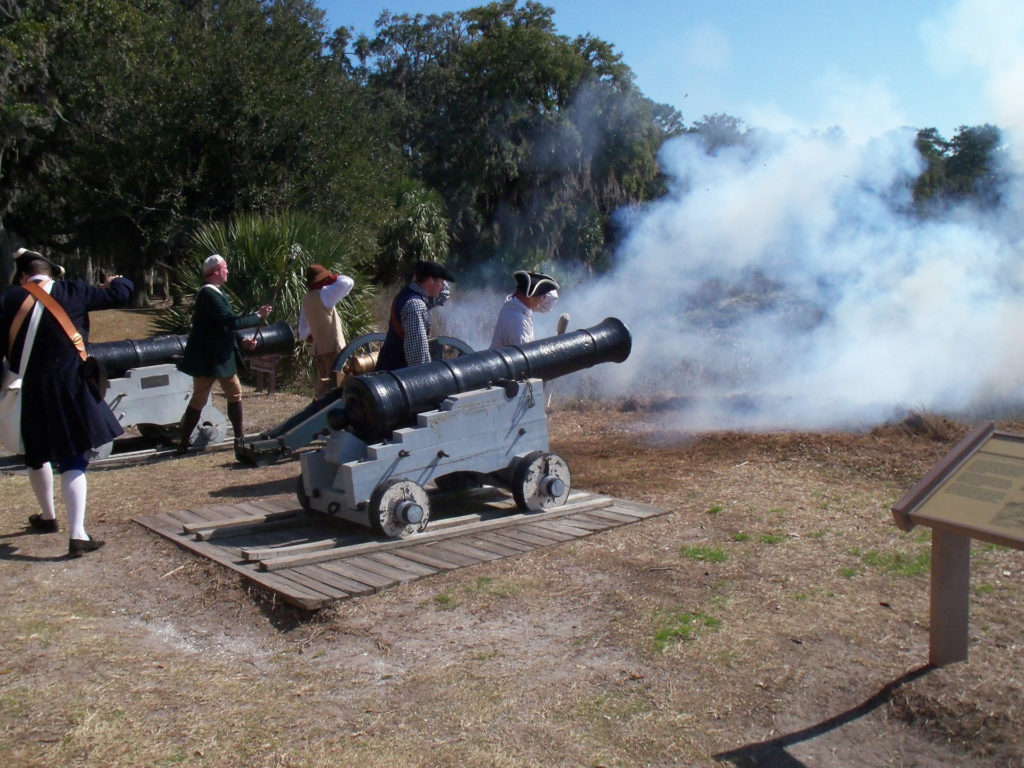 Go back in time to the Colonial Days at Fort Frederica on St Simons Island. On March 24th, Saturday from 10:00 a.m. until 4:00 p.m., the streets will once again be filled with soldiers and settlers.
Just like in the 18th-century, sounds of cannons and muskets firing can be heard from the streets, due to live firing demonstrations throughout the day. Come face to face with historical figures, thanks to the historical portrayers roaming about. Kids can try their luck at a few 18th-century games. Other activities include hands-on Musket Drills and hands-on archeology activities.
Denise Spear, MHP, shared a bit of insight into Colonial Days. 'This is a revival of an old event that we used to do annually.  It has been held for over 17 years. Things that change at this event are different crafts being featured, and we try to have a new book signer every time.'
Spear shared that this year's arts and crafts include the following activities: fiber arts, colonial dyeing, herbs and spices, blacksmithing, Native American life and candle making.
Admission is free to this visual leap back in time. To learn more, contact the visitor center at 912.638.3639 or visit their website here.