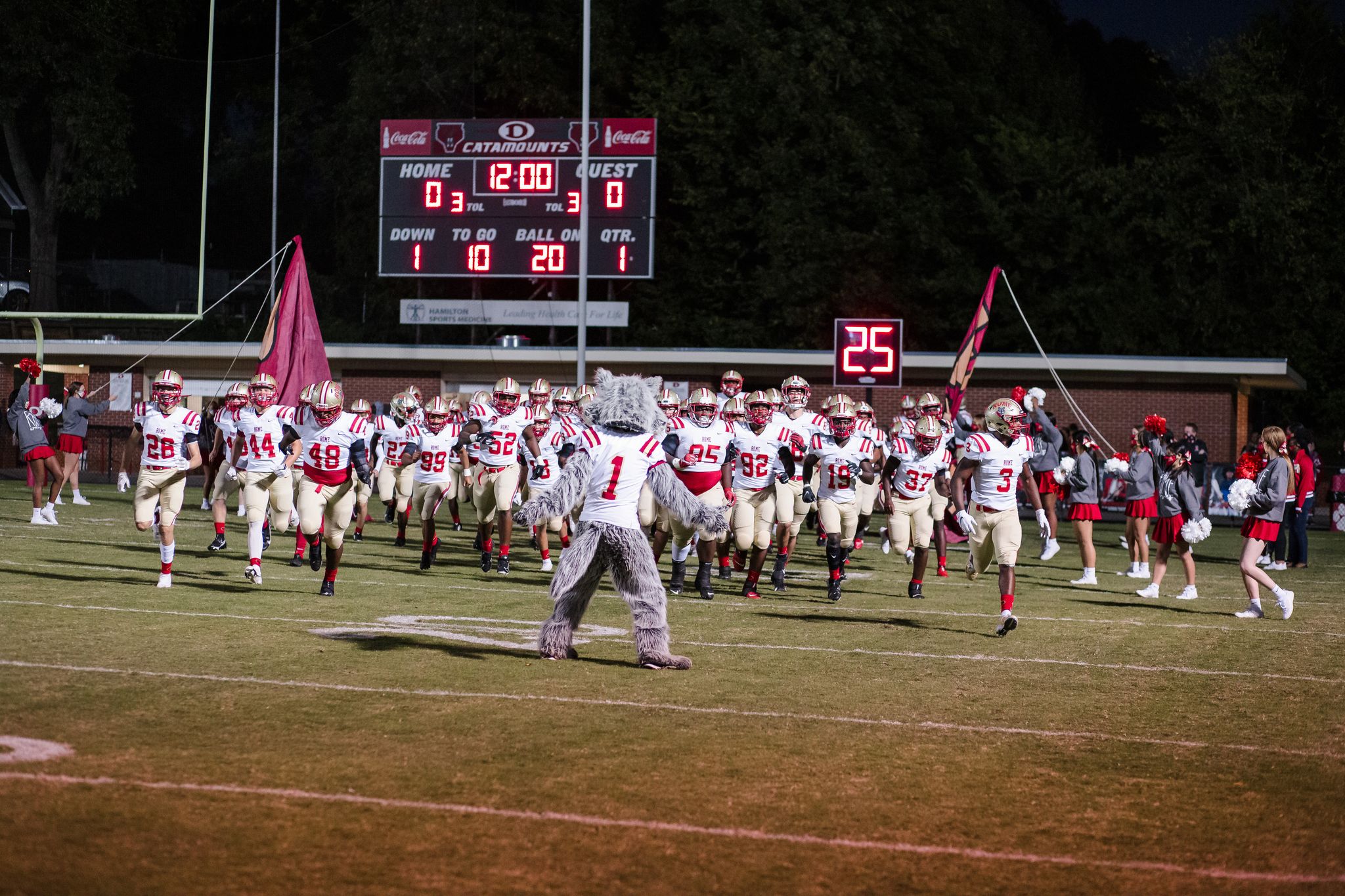 Wolf Nation traveled to Dalton, Ga. this past Friday, Oct 16 to take on the Catamounts in region play. With the move to Class 6A, Rome was set to rekindle an old rivalry with Dalton High, and the Wolves were looking to return to their winning ways. High school football fans got a taste of fall as temps dipped into the low 50's. However, the Wolves would need the help from the youngest of the pack in case this contest got close in the heat of battle.
Getting a region win was a must for the Wolves who dropped a game against Carrollton in the prior week's contest, and Head Coach John Reid leaned on some of the youngest players in the Pack to secure a much-needed win. Senior quarterback Caleb Ellard was sidelined with an injury giving freshman QB, Reece Fountain, some time under center. Senior running back Eddie "E.J." Burks was also nursing a sore ankle, so much of his duties fell on junior Bryson Hill and freshman Shaun Nelson. Still, the Wolves never backed down from the fight, and rose to the occasion.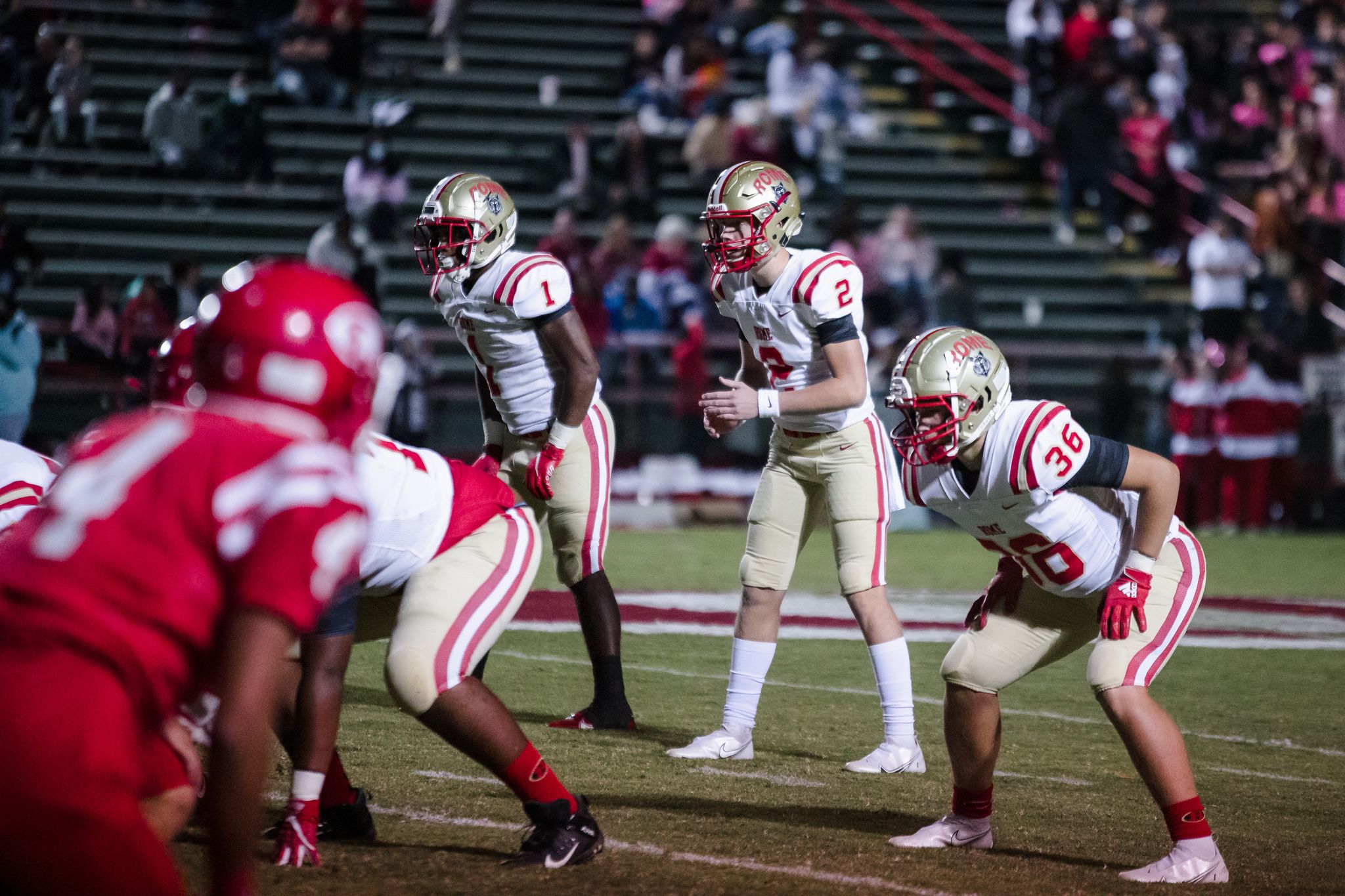 The Rome defense held strong all game, led by senior defensive end Bryant Wilkinson. Wilkinson played lights out with the help of his fellow defensive linemen, shutting out the Catamounts and leaving them scoreless all game until Dalton saw their lone trip to the endzone late in the fourth.
Rome was able to put together several successful drives by pounding Dalton in the run game. Wolves fans who have watched the Wolves' strategy over the years have seen this offensive scheme a time or two. Using the run to open up the field and soften Dalton's secondary, Rome was able to complete passes and control the flow of the game.
Fountain finished 16-19 with 168 yards and a passing touchdown. The young rushing core finished with 234 total yards with Nelson leading the way. Nelson, with 32 carries totaling 148 yards, reached paydirt twice during the game.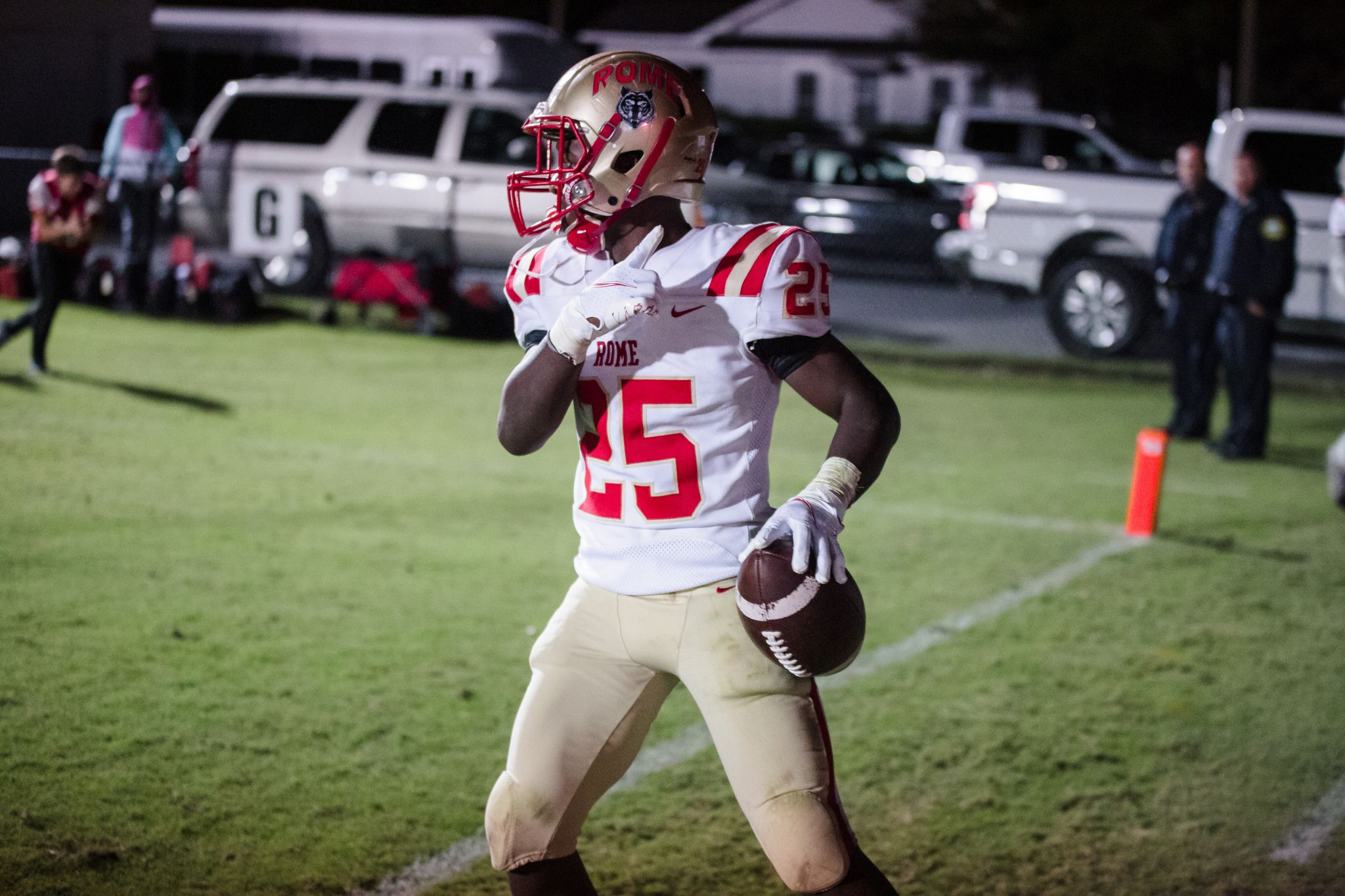 At the final buzzer, the Wolves put 28 points on the scoreboard to Dalton's 8. Playing hard-nosed defense and controlling the clock on offense proved to be the recipe for the Wolves enjoying the taste of an important region win.
"We are really happy with this region win after having four of our last six games on the road," said Reid. "We were able to play a lot of our younger kids, like our freshman quarterback and our freshman running back. We have to work on getting a little sharper on offense, but I think that comes with experience. I think our offensive linemen did a really great job. I am proud of the work they all did on the field tonight."
Reid also commented on the fact that he was coaching his freshman quarterback on Saturday last year, and now Fountain was suiting up to lead the Wolves' varsity offense against Dalton. With the help and support of Ellard, who was seen in the huddle supporting his younger counterpart, Fountain was able to get a good feel for the next level of competitive play. Once again, the Pack proved that their strength lies in their ability to hunt together as a team.
"It is a lot to ask, to be a Rome Wolf and have that amount of pressure on your shoulders. And our defense was good at holding Dalton to one score. Games like these are also won on the defensive side of the ball because it is hard to win if you don't score. This is a good win for our kids. We are on the road and it gets tough up here," Reid said. "We really did not change much of what we do to prepare. All of our kids prepare in practice every week. Reece got some reps, and it is important for us to get him some reps early on. If we can get him involved in some tough games, it is only going to help his confidence. I am really proud of our guys for showing the toughness we teach in our program."
Rome is at home this Friday against East Paulding in another region game.
Congratulations, Wolves for your big win on the road!