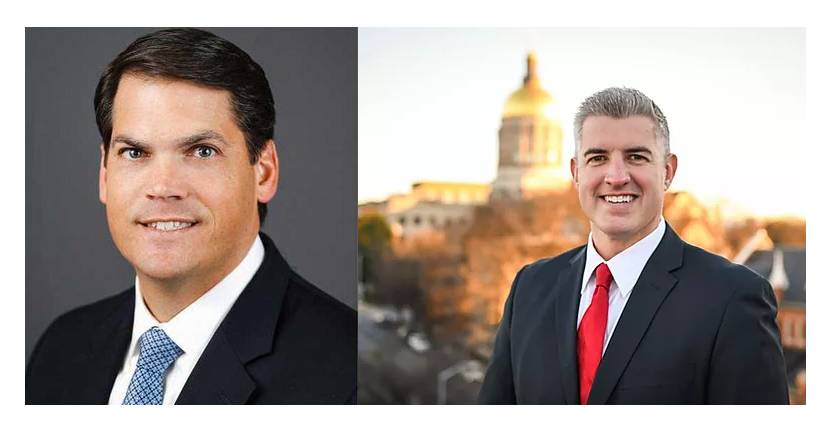 The Lieutenant Governor is weighing in on the 14th Congressional district race.

Geoff Duncan has thrown his support behind State Representative Kevin Cooke who seeks succeed Congressman Tom Graves, who isn't seeking reelection.
"I served with Kevin in the Georgia House of Representatives where I got to see first hand that he was [a] conservative fighter with integrity matched by few. Kevin is an unabashed conservative who will stand side by side with President Trump in protecting the unborn, defending out 2nd amendment rights, and fighting for our Georgia conservative values," Duncan said in a press release."
Cooke, who was elected to the state house in 2010, is one of several vying to become the Republican nominee in northwest Georgia, which entails Catoosa, Chattooga, Dade, Floyd, Gordon, Haralson, Murray, Paulding, Polk, Walker, Whitfield, and a portion of Pickens counties. He has also picked up the endorsements of Congressman Jody Hice and GeorgiaCarry.org.
You can learn more about Cooke on his campaign Facebook page.
Duncan was elected as Lieutenant Governor in 2018 after a brief stint in the Georgia House of Representatives where he served with Cooke. The two were part of a principled lawmakers caucus – 'Appeal to Heaven' – started in the House by Cooke and two others in 2010, though Duncan left the caucus before seeking higher office.
Duncan has also endorsed State Senator Renee Unterman in the 7th Congressional district.