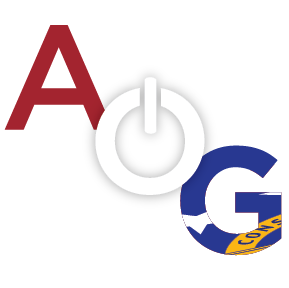 The 6th annual Battle at the Little Big Horn was hosted Saturday January 9th at the Sonoraville Recreation Center. The annual youth wrestling tournament is one of the featured events in the southeast region and is traditionally held at Chattooga High School. This year the tournament, sanctioned by Team Georgia and USA Wrestling, hosted by the defending State Champion Chattooga Indians Youth Wrestling Club, included approximately 300 athletes from all across Georgia and the tri-state area. Over 1000 coaches, parents and spectators were on hand to enjoy some of the best mat performances to be found. Local teams included the Chattooga Indians, the Trion Mat Dogs, Pepperell's Dragons Wrestling Club, and Walker County's Northwest Georgia Takedown.
The Trion Mat Dogs won the overall team award while the Grindhouse finished a close second and Chattooga came in third. Individual performances included the following:
In the 6U Division, Chattooga's Avery Lewis won the 34 lb weight class and finished 4th in the 37/40 lb weight class. A great start from a first year athlete. Another first year wrestler, Gracie Davis took 3rd place at 37/40 lbs and finished 4th at 43 lbs. Davis also scored the first two pins of her career. At 55 and 60lbs, Jared Butts brought home two 4th place finishes. For the Trion Mat Dogs, Landon Marshall brought home 4th Place Finishes in both 46 lbs and 49 lbs including 1 pin on the day. Tripp Dobson rounded out the 6U division with a 2nd Place finish at 52 lbs.
The 8U Division featured big wins from Colton McCary, 3rd Place at 48lbs and Benton Potts who lost a thriller in overtime to finish 2nd at 57 lbs. Caden Ash scored 3 big pins on the day but narrowly missed the medal rounds while newcomer Isaiah McKenzie won 4 big matches including 3 pins but also just missed the medal round. Trion saw nice matches from Staven Gardner, 51 lbs and 54 lbs, and a 4th Place finish from Ridge Drake at 57 lbs. Drake finished with 2 pins on the day while Jason Jenkins took 3rd at 57 lbs and scored 2 pins of his own. At 60 lbs it was Colton Sanford who piled up four pins enroute to a 3rd place finish losing only once on the day to the eventual 1st place wrestler. Clayton Loughridge, 64 lbs, also had some great matches, including a tech fall, on his way to the Silver Medal.
At the 10U Division, Chattooga saw 61 lb, Tristan Ash, win a thrilling 4-2 match while wrestling strong all day but fell just short of the podium. Meanwhile, the Trion Mat Dogs had good beginner performances from first year wrestlers but it was standout matches from superstars like Toby Maddux, who dominated the 73 lbs weight class, winning Gold, and up and coming stars Lane Harris, who took 3rd Place at both 80 lbs and the combined 84/91 lbs weight class, and Cohen Blaschke who won the 84/91 lbs and finished 2nd at 100 lbs. Harris rolled up 3 pins on the day while Blaschke demonstrated that the Bulldogs future is looking good with 3 pins and a tech. Blaschke's only loss was an overtime defeat in the championship match at 100 lbs.
The 12U Division saw Rowan Burdick bring home Silver Medals in both 95 and 100 lbs scoring a pin and a tech fall during the day and a powerful performance from rookie wrestler, Khanija Avery. Avery battled in a combined "middle school division" in spite of just being a 5th grader and she still scored two pins and earned Silver Medals at 120lbs and 140lb weight classes. As a first year female wrestler, Avery showed tremendous strength and poise on the mat and has a bright future in wrestling. For the Mat Dogs, Gus Hames, 81 lbs, battled hard and, on the way to earning a 3rd Place finish, was the sole wrestler to battle the eventual 12U Most Outstanding Wrestler and not give up a pin.
In the 14U division Jakoby Cottrell continued to improve and impress, earning Gold while Dylan Bailey and Shelby Stephens battled in two of the most competitive weight classes in the entire tournament. Bailey faced 3 State Champion wrestlers and 2 nationally ranked athletes and showed that his improvement makes him someone to watch in the coming years. Stephens was the only girl wrestler in the 14U division and faced Freestyle and Folkstyle Triple Crown winners and State Champions. While Stephens did not make the podium, she fought like a true champion and never gave up. On the Mat Dog team, it was leader and captain, Lincoln Maddux who picked up Silver Medals in 120 lbs and 125 lbs with 2 huge pins. The only wrestler to defeat Maddux was a nationally ranked wrestler and former State Champion.
The Battle at the Little Big Horn allowed local athletes to compete in a local tournament where family and friends could attend and support their wrestlers. The Chattooga Indians Youth Wrestling Club will be attending multiple events this season before the State Championship Tournament in March at the Fairgrounds in Perry, Ga. To find out more about the Indians, visit their website www.ChattoogaIndiansWrestling.com or follow them on Facebook, Chattooga Indians Youth Wrestling Club. Be sure to support Chattooga County wrestlers at the upcoming Iron Dog Classic at Trion High School.
The highlight for any wrestler entering the Battle at the Little Horn is the coveted most outstanding wrestler war tomahawk handmade trophy. The tomahawk is awarded to one wrestler in each age category.

The most outstanding wrestlers from Saturday's Battle at the Little Big Horn have been announced:
6U
Jonathon Thomas, Henry County Youth
8U
Jordan Poole, Dragons Wrestling
10U
Joshua Denson, The Wrestling Center
12U
Colton Bishop, The Wrestling Center
14U
Caleb Henson