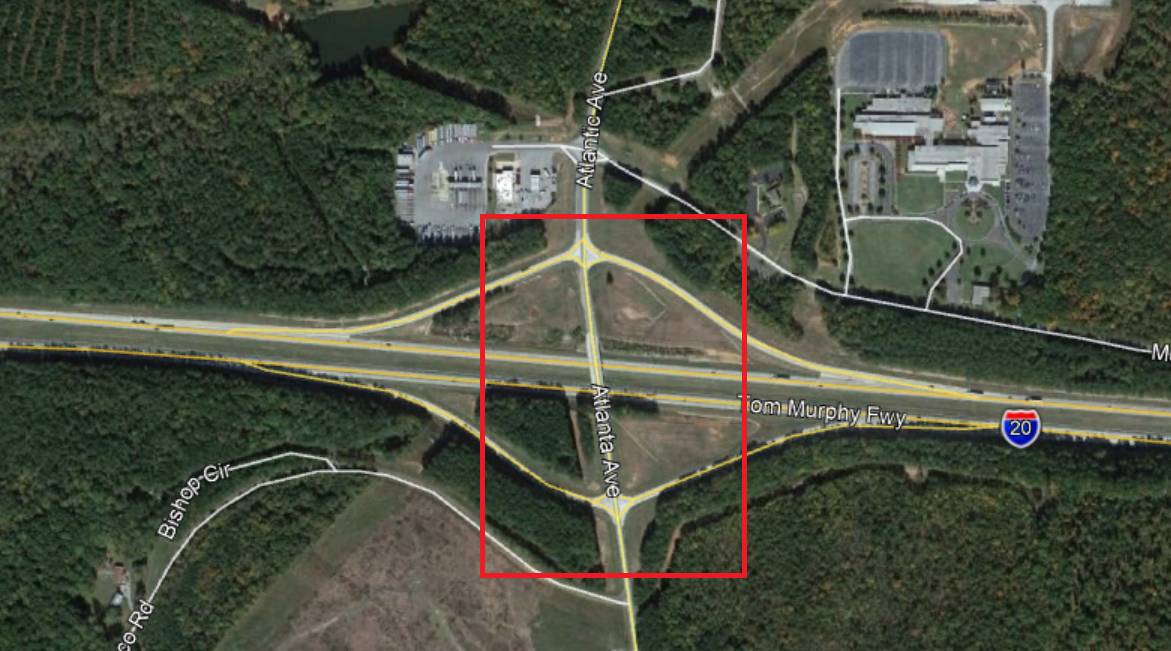 CARTERSVILLE, Ga. – A plan to construct two single-lane roundabouts at the I-20 interchange with Waco Road in Haralson County is just one of the many projects coming soon to Northwest Georgia.
The high volume of tractor trailer traffic on Waco Road often causes congestion during peak hours. The roundabouts planned for Waco Road will keep vehicles moving as they merge onto and exit off of I-20. The $4 million project will get underway later this year and is expected to be completed in spring 2023.
"Roundabouts are a great way to keep traffic from backing up, and this is especially true in places like I-20 and Waco Road where tractor trailers are in abundance," said GDOT District 6 Engineer Grant Waldrop. "These roundabouts are designed for large vehicles, and they will be a welcome improvement at the interchange."
The Georgia Department of Transportation awarded nearly $23 million in contracts last month for projects stretching across the 17 counties of northwest Georgia that make up GDOT District 6. Other projects include:
Bridge replacement on SR 1/US 27 over West Chickamauga Creek in Walker County. Construction of the $7 million bridge will not require a detour and is expected to open early summer 2023.
Resurfacing of State Route 92 from Cobb County line to just east of Cherokee Trail in Cherokee County. The $6.3 million project is slated to be completed in summer 20222.
Resurfacing of US 411 from SR 1 to the Bartow County line. The project will improve the safety of the roadway and should be completed next summer.
Sign and pavement upgrades throughout District 6. The upgrades will include updated signage and road markings to improve the safety of various roadways.