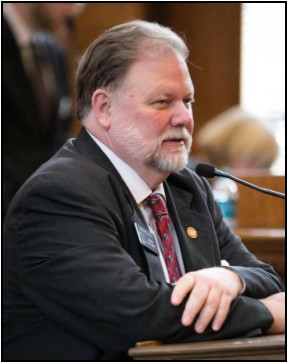 Senator Jeff Mullis issued the following statement regarding the election process:

"I want to thank our local poll workers here in Northwest Georgia and other places around Georgia for preserving the integrity of our election process. Unfortunately, this integrity is not being upheld in every part of our State and Country. From allegedly counting ballots that arrived late in Chatham County, to dismissing Poll Watchers in Fulton County then resume so called vote counting, to other suspect events in the metro-Atlanta area, the actions to undermine and steal this election by Democrat operatives is appalling. Actions just like this are taking place all over America. Some states are not even allowing poll watchers to view the counting process and we have seen ballots from people who have been deceased. This lawlessness continues to illustrate that there is nothing "democratic" about the Democrat Party. The people of Georgia deserve better than this. They deserve to have confidence in their electoral process. I will be looking into presenting legislation this coming session to increase election security, increase oversight of local  ballot counting processes, harshen penalties on those who try to cheat, and return faith in the process to the people of this great State. In the immediate future, I will be coordinating with my colleagues to evaluate options to remedy this corruption and ensure President Trump's campaign is treated fairly. I will not stand for this lawlessness by the far left."
– Senator Jeff Mullis
He is a member of the following Committees:
Legislative Service
Senator Mullis was sworn into Georgia Senate in 2001.