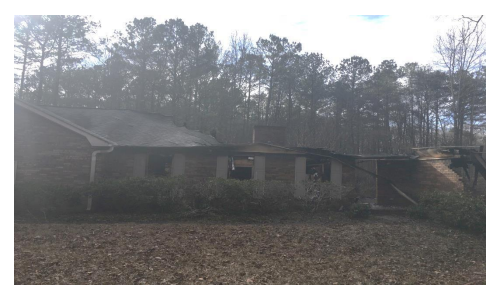 Shortly after 11:00 P.M. on the night of December 31, the Paulding County Fire Department responded to a residential fire located at 244 Trace Road in Dallas, Georgia. 
After the fire was extinguished, emergency personnel discovered the body of an adult male in the area of the collapsed basement. 
"The single-story home with a full basement was halfway engulfed in flames when crews arrived. Half of the residence then collapsed into the basement causing the fire to burn longer," said Safety Fire Commissioner John F. King. "The cause of this fire has been ruled undetermined, but several factors involved include smoking in bed and multiple space heaters too close to combustibles." 
The victim was sent to the GBI crime lab for an autopsy to verify identity. At this time, the exact identity of the victim cannot be confirmed due to the severity of the damages to the body. No smoke alarms were located in the home. 
Investigators with the Insurance and Safety Fire Commissioner's Office are assisting the Paulding County Fire Department, Paulding County Coroner's Office, and the Paulding County Sheriff's Office with this investigation. 
In all of 2019, 82 Georgians died in 70 residential fires. In 64 of those 70 fires, there were no working smoke alarms present. There were 96 total deaths in Georgia fires in 2019.