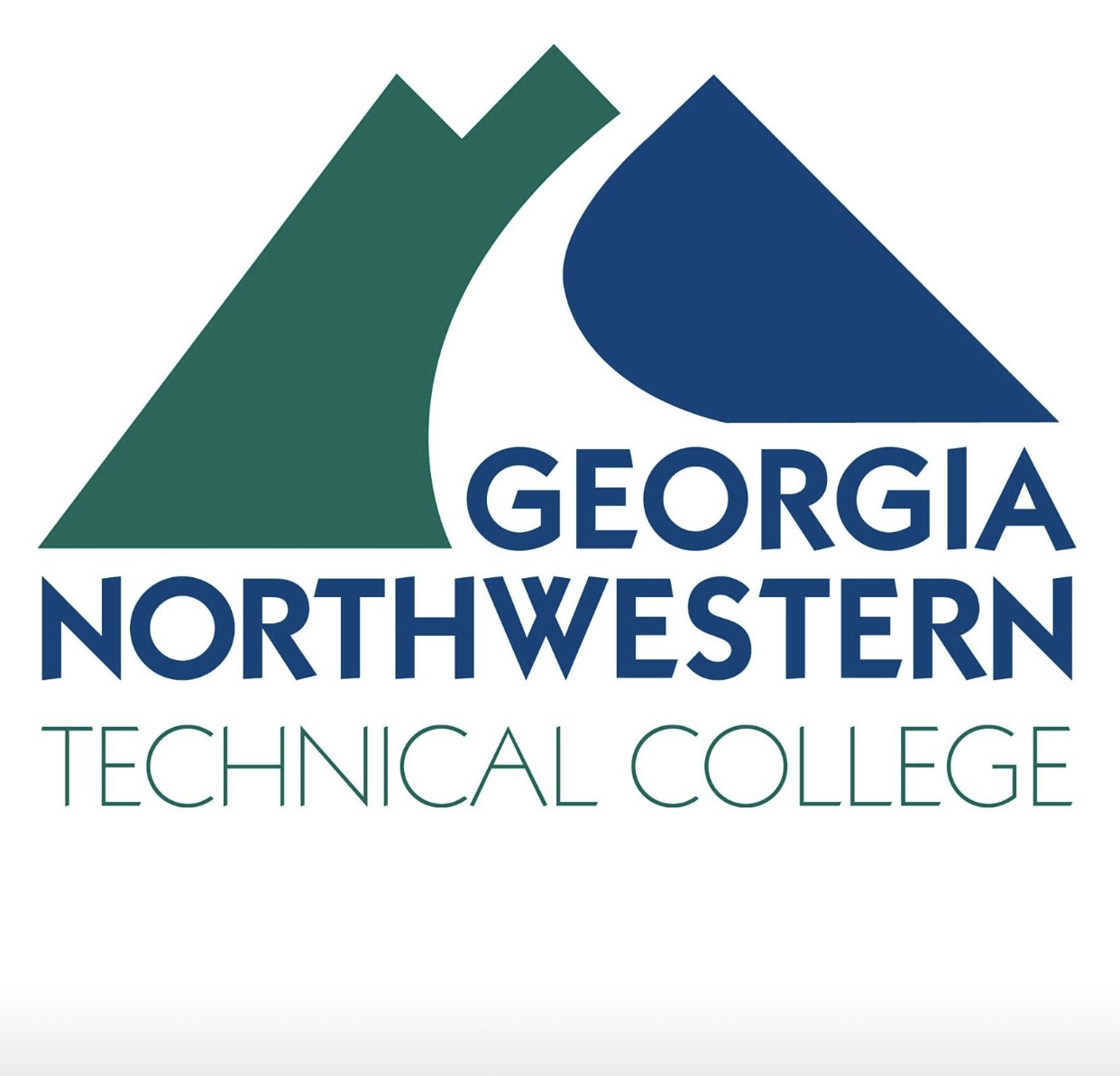 GNTC Announces President's and Dean's Lists for fall semester 2019
Georgia Northwestern Technical College is proud to announce the students on the President's and Dean's Lists for the 2019 fall semester. To be eligible for the President's List, the student must maintain a GPA of 3.8 or higher during the semester with a course load of at least 12 credit hours. To be eligible for the Dean's List, the student must maintain a GPA of 3.5 to 3.79 during the semester with a course load of at least 12 credit hours.
President's List Students for:
Catoosa County: Morgan Allen, Thomas Bell, Brandi Bradley, Laura Brown, Alisha Cowan, Cassie Davis, Christina DeSalvo, Matthew Dunn, Sarah Eaker, Jonathan Gibson, Starla Hammonds, Kathleen Herring, Brenton Hill, Hayden Hoge, Peri Howard, Michael Ivester, Amelia Lane, Kayla Lockhart, Amy McKinnie, Erica Owens, Emily Plemons, Ashlyn Propst, Bailey Putman, Kaylee Reece, Kristin Reisig, Heather Rich, Sophie Roberts, Richman Shrader, Blade Smith, Hunter Thomason, Elena Ulankina, Kaitlyn Vann, Alexander Varnell, Nicholas Woods.
Chattooga County: Grayson Bentley, Danielle Brown, Kaitlyn Conner, April Edgeworth, Lauren Finster, Andrew Fowler, Dylan Herod, James Houser, Elijah Hudgins, Cadence Hughes, Debora Little, Julia Maddux, Leigha Mcdaniel, Brandon Money, Taylor Ozment, Simon Parrill, Caitlin Pettyjohn, Jessica Phillips, Harold Ramey, Bailey Rowlls, Abbe Stoner, Jordan Teems, Sheree Vallejo, Andrew Van Gurp, Ashelyn Watson, Misty Waycasie, Allison Whitt, Risa Willbanks, Pamela Willingham, Alexis Wilson, Corey Wright, Jonathon York.
Dade County: Alyson Addington, Sydney Anderson, Jessica Cagle, Cassidy Cole, Amber Cutshall, Drennan Evearitt, Kirsten Fowler, Molly Kennett, Joshua Lynn, Rebecca Lynn, Memphis Poston, Ashley Sarwar, Megan Schauer, Linda Sutton, Haven Tripp, Cassidy Walker, Jackson Wilkins.
Floyd County: Eli Abdou, Kelley Abercrombie, Lamara Abernathy, Jordan Adams, Hilbeen Akrayee, Taylor Arasmith, Gabriela Ariza, Emanuel Arroyo Flores, Dereck Bailey, Hannah Baker, Rylee Barfield, Joshua Barlow, Camille Barton, Mark Bates, Shelly Bell, Kelsey Binnion, Josie Blalock, Hannah Boyer, Jeffery Burger, Andrew Burton, Lauren Callahan, Sarah Cates, Shelby Cordle, Alexis Cordova, Anna Cowan, Kimberly Crump, Kaitlin Cunningham, Dylan DiPrima, Gayland Dodd, Sierra Downs, Anna Espy, Precious Flowers, Chelsey Foster, Clara Fowler, Emily Gabey Compton, Amber Grant, Cameron Green, Hannah Green, Matthew Hall, Emma Harris, Mattison Hawkins, Jacqueline Hernandez, Garrett Howell, Kelli Irvine, Calandra Jones, Kaitlyn Jones, Cassie King, Luke Lamb, Hannah Larson, Arianna Law, Jackson Lively, Madisyn Lyles, Tara Matthews, Tara Maurer, Jasmine Mcgill, Mellany Murdock, Keetra Murphy, Charles Nicholson, Bennett Niedrach, Hali Patterson, Laura Patterson, Jessica Peinado Cruz, William Peranteau, Braden Pettit, Teresa Picon-Hall, Jarrett Proctor, Carrie Reese, Daniela Reyes, Joan Reyes, Luis Reyes, Mariana Reyes, Camille Rivero-Suarez, Zachary Robinson, Destiny Runyan, Katelyn Russell, Joseph Ryall, Kirsten Schabert, Vikramjit Singh, Angel Smith, Sophie Stewart, Zachary Stone, Maiya Swearinger, Lewis Thompson, Michelene Thurman, Jenesis Trevino, Victoria Trochimowicz, Emmanuel Turcios, Steven Vargas, David Virta, Alexia Waits, Felica Watson, Katherine Welborn, Amy White, Courtney Wilkerson, Bradley Williams, Evalyn Williams, Baylee Wright.
Gordon County: Heather Allen, William Anderson, Guadalupe Balbino-Rosillo, Anna Burton, Monica Burton, James Byrd, Melissa Chance, Harley Chastain, Bryan Contreras, Avery Dawson, Aimee Dean, Tracy Drain, Brandon Dyer, Juliana Forney, Crystal Garland, Shelby Gentry, Jenny Gonzalez Rivera, Olivia Gust, Robert Harris, Laura Hasty, Katheren Hernandez, Heather Hobgood, Brandon Hudson, Brittany Huff, Madison Johnson, Cheyenne Johnston, Aavyn Lee, Asia Lewis, Tania Linares, Clayton Long, Bree Machtolff, Mackensie Maier, Timothy McGee, Marleen Mendez, Lara Miller, Urvish Mistry, Kimberly Mitchell, George News, Timothy Padgett, Tony Parker, Dhara Patel, Samantha Patterson, Steven Price, Josh Pruitt, Brittni Reams, Ricardo Rendon, Luke Ryan, Emily Shaw, Mia Smith, Jacob Steely, Ryan Sullivan, Luke Sutherland, Betty Ventura, Kendra Ware, Maia White.
Murray County: Juan Andrade, Troy Beavers, Linzee Brown, Taylor Bryson, Taylor Casey, Bailey Coggins, Angel Cruz, Yuanyuan Gong, Karla Gonzalez Cruz, Jason Hunter, Stephanie Hunter, Beverly Hyde, Guadalupe Lopez, Gonzalo Nunez, Karlee Patterson, Brittney Poff, Maria Reyna, Kristen Ridley, Dylan Sexton, Ashley Southerland, Tyler Tuck, Shandi Warnix, Italia Whaley.
Polk County: Van Justine Anasco, Saray Bahena, Brevin Barnes, Kristy Bourg, Randall Brown, Logan Cameron, Kristie Campbell, Caleb Cason, Haley Dabbs, Briana Felton, Karen Flores, Thomas Forrister, Diamond Gibbons, MaKenzie Golder, Johana Gomez Bahena, Jennifer Gonzalez-Vasquez, Hayden Graham, Destiny Griffin, Gisselle Guzman, Jaweah Hamilton, Delmas Harrell, Kayla Harris, Leslye Hernandez, Laura Hillhouse, Nolan Holland, Cathy Holsey, Jayla Jones, Owen Lewis, Demetrica Mallory, Rebbeca Martin, Cristian Martinez, Tandalea Mendez, Logan Milling, Saif Momin, Christian Moore, Laura Nesbitt, Marrio Oliver, Ashley Paramo-Carmona, Leah Phanmanee, Leticia Pineda, Samantha Prewett, Kaitlyn Puckett, Daisy Reyes, Presley Reynolds, Alexandria Robertson, Monica Rodriguez-Segura, Eric Rossetti, Liliana Segura, Alexis Segura Cruz, Harmony Shaw, Neal Shiver, Dylan Chance Smith, Dylan Chase Smith, Dylan T. Smith, Justin Smith, Mikayla Stockett, Allison Streetman, Jason To, Asia Turner, Monika Vasquez-Lopez, Jordan White, Ethan Witt.
Walker County: Emily Arthur, Michelle Barthlow, Timerra Bell, Margaret Bennett, Stefan Blain, Dylan Bonifacius, Mallory Bradley, Emily Brock, KatiLynn Broome, Hannah Burris, Kenneth Byers, Mackenzie Campbell, Kasey Cluck, Emily Colbert, Jonathan Cole, Lauren Collins, James Cotter, Tiffany Cramer, Jordan DeSalvo, Brannon Draper, Michael Durham, Dameon Fawbush, Benjamin Forkner, Lauren Gamba, Brittany Graham, Evan Gravitz, Jay Harben, Cassidy Harris, Colby Hinton, Kaylan Jackson, Shanese Johnson, Jason Kennedy, Brooke Kerns, Jennifer LeQuire, Ansley McEver, Skyler Miller, Tayler Miller, Candace Moyer, Diana Mullaly, Joshua Pate, Callie Payne, River Pruett, Amanda Quinn, Andrea Quinn, Angela Rash, Heather Reynolds, Makinsey Reynolds, Toni Sanders, Darsey Shields, Jessica Staton, Makayla Tate, Kelly Terbeek, Jessica Trejo, Victoria Walker, Alyssa White, Candace Williams, Joy Woolums.
Whitfield County: Agustin Adame, Rufino Alvarran, Bruce Banks, Randy Barnett, Alex Belman, Erik Bibiano, Cierra Brown, Joel Burns, Victoria Carlile, Cristina Carrillo-Rosas, Barry Carver, Dillon Chastain, Alexis Contreras Hurtado, Desha Crawl, Montserrath Cruz, Ronnie Dunn, Lensey Elrod, Kaylee Ensley, Matthew Faulk, Rachel Frankenberger, Areli Garcia, Johnatan Garcia Alvarez, Mark Gladden, Abigail Harris, Elizabeth Jager, Stephen Klarner, Amber Knight, Yamileth Landaverde, David Lopez, Esther Lopez, Joshua Lopez, Maria Lopez, Alyssa McCollum, Dennis Miller, Shelby Morrison, Alejandro Munguia, Leticia Olvera, Gerardo Ordonez, Jessica Osborn, Jennyfer Paucay, Donavon Perkins, Maria Pineda, Enrique Ponce, Emma Quintero Vega, Anthoney Rhoten, Megan Ridley, Lucia Rodriguez, Paulina Rodriguez, Samuel Rodriguez, Luiz Salaises, Bianca Sanchez, Morgan Sanford, Brittany Smith, Zachary Smith, Maria Solis, Raul Soto, Dustin Tate, Mary Brianna Thomason, Maria Torres, Jennifer Triana, Daniel Velasquez.
Other Counties: Yolanda Akins, Leia Amos, Junga Anderson, Emma Appiah, Brianna Armstrong, Franklin Aspenwall, Austin Ball, Caris Barton, Cassondra Bennett, Clara Bennett, Ivan Bennett, Ethan Brown, Grant Bryan, Debbie Bryant, Logan Cagle, Todd Campbell, Hannah Cauthen, Stephanie Chancey, Melissa Clackum, Abie Cline, Jonathan Crane, Christina Cuevas, Courtney Davis, Tina Eister, Joseph Esposito, Emily Evans, Ryan Ferguson, Thomas Florianczyk, Lori Gallagher, Wilmar Gonzalez, Cassie Gowens, Linda Graves, Kala Gunter, Reid Hardy, Kirstin Harris, Sherry Hatch, Kimberly Hicks, Morgan Hughes, Brittney Hullander, Kacidie Jones, Grzegorz Kowal, Kayla Lambert, Matthew Leahey, Emily Lolchoki, Bobbie Mackey, Lisabeth Matthews, April McCay, Jessica McKenzie, Laura Milardo, Brittany Mills, James Miner, Aaron Montgomery, Kevin Moreau, Denna Morgan, Alexandra Morley, Leslie Mote, Hannah Nelson, Jessica Norman, Joshua Orange, Amber Phillips, David Powers, Ethan Pratt, Ana Reluzco, Katelyn Rickman, Nathan Rittweger, Parker Roberson, Lilian Rosales, Paul Rosario, Devin Schonleber, Angel Seabolt, Nicholas Shelow, Georgia Summey, Alexis Taylor, Lindsay Teitsort, Kristen Tow, Jamison Verner, Matthew Vines, Conner Webb, Brittany Williams, Trevor Woodward, Allie Young.
---
Dean's List Students for:
Catoosa County: Zaniel Carroll, Timothy Cobb, Autumn Coley, Grace Crider, Dustin Downing, Sita Greene, Breanna Head, Tavian Henson, Stephan Herbel, Ronald Holloway, James Jay, Lucas Loboda, Brandy Moorehead, Carrter Roberts, Joseph Santonastaso, Haley Savor, Grace Sims, Jordan Smith, Devon Stephens, Curtis Thomason, Iurii Ulankin, Christian Varnell, Brett Whittemore.
Chattooga County: Jessica Alexander, Sidney Allen, Caitlin Baldwin, Jarrod Broome, Abigayle Bynum, Anita Curtis, Christopher Eden, Jacob Hammitt, Jayce Harris, Jamie Justice, Justin Leming, Dantazia Padgett, Brianna Stewart, Leland Trammell, Kaylee Tucker, Jarret Van Gurp, Amy Waters, Blake West, Jacob Worthington, Alex Wynn.
Dade County: Liam Allen, Jamie Cox, Dylan Fritz, Courtney Gray, Sarah Kelly, Braxton Morgan, Lana Parr, Grace Pearson, Noah Price.
Floyd County: Cayley Alston, Yakelin Alvarado, Rashondra Archie, Rachel Bailey, Amber Barnes, Addison Blake, Ashleigh Boatner, Montana Bonds, Matthew Boyd, Kimberlin Bradfield, Carlee Buffington, Lacey Canada, Kelvin Cano Armas, Kevin Carney, Simeon Carter, Nimsy Chun, William Clanton, Madalyn Clark, William Cole, Alleah Collins, Abbie Crabtree, Oseas Diego, Amber Dockery, Marlee Duke, LaPelsha Evans, Keysa Garrett, Taminque Garrett, Kevin Gomez Jimenes, Jose Gonzalez, Steven Googe, Coby Graham, Shayla Graham, Gregory Greene, Andrew Harrell, Adriana Hernandez-Reyes, Angela Hulsey, Anna Johnson, Haley Johnson, Mary Johnson, Lesley Johnston, Brandon Juarez Pelico, Jared Kochanski, Jordan Koenig, William Leath, Brandi Lucas, Abner Magana, Zora Martinez, Precious Mathis, Courtney McBurnett, Ethan McKerrocher, Maria Miguel, Macie Minter, Ethan Murphy, Mckenzie Nash, Hannah Nesbitt, Austin Newberry, Shane O'Neill, Lily Paramore, Charles Peace, Abigail Penny, Jeisson Pineda, Abigail Plunkett, Connor Price, Heather Rhodes, Andghy Rivera Reyes, Angela Settlemoir, April Shank, Davis Simonds, Kaylee Smith, Savanna Smith, Benjamin Snow, Kelsey Stewart, Jodi Still-Taormina, Stephanie Tarbous, Robert Vincent, William Whigham, Cidney Williams, Lisa Winston, Jackson Wood.
Gordon County: Ginny Austin, Ying Bao, Sarah Barnette, Dustin Bates, Karla Benavides-Sanchez, Jennifer Bowen, Leah Brunson, Dana Bunch, Brandon Busby, Lilly Carter, Devin Coyle, Cassie Crump, Brady Drummond, Kira Fox, Seth Harkins, Thaley Jackson, Corey Johnston, Carly Lay, Jocelyn Lopez, Kristin Luther, April Minter, Ariel Mitchell, Gary Moore, Karina Naylor, Sheryl Newport, Brady O'Neal, Zachary Ogle, Janin Palacios, Christina Passley, Abigail Pierce, Sierra Scott, Miriam Soria Cortes, Joshua Sparks, Jason Stansell, Jacob Stephens, Monica Stokes, Rachel Sullivan, Joshua Swingle, Shaina Tadvi, Gabriel Thomassen, Katherine Thurman, Sondra Washington, Leila White, Simon Williams, Willian Zuniga Montiel.
Murray County: Alexander Childs, Meredith Cleghorn, Eliseo Diaz Gomez, Madison Gaston, Daniel Gonzalez, Stephanie Henry, Diego Munguia, Avery Rogers, Jessica Vick, Eric Wagner, Trena Wheat, Casey Young.
Polk County: Sarah Allen, Makayla Barrett, Quinton Clark, Emmanuel Cornejo-Escutia, Jessica DeLeon-Gabriel, Kaytlynn Dondanville, Marco Flores, Kamryn Frazier, Kaley Gay, Yolonda Hollifield, Landry Kirkpatrick, Breanna Luke, Megan Mitchell, Marlon Morales, Trixie Morgan, Logan Patterson, Makayla Peek, Schilling Pirkle, Ricky Pope, Bladdimir Reyes Alvarado, Juana Segura, Marina Sosa-Diaz, Laura Teater.
Walker County: Ashlea Anderson, Jacob Bode, Jacob Caldwell, Cory Clark, Deshia Dew, Tyler Epperson, Kristy Galyon, Emily Gilbreath, John Green, Tanner Groce, Tiffany Hill, Jesica Hollingsworth, Erin Hopkins, Melanie Kellogg, Heath Kilgore, Michael Leake, Lauren Motley, Kesha Nave, Julie Robinson, Toni Rogers, Kaitlynn Rowlls, Jessica Stoker, Caleb Suttles, Autumn Webb, April Welch, Bradley Wilson, Shadow Youngblood.
Whitfield County: Kristin Adams, Eddie Baez, Rodney Baggett, Mallory Bolden, Evelyn Botello, Ricardo Collazo, Barbara Crider, Jose Cruz, Kevin Flamenco, Miguel Fraire, Andy Garcia, Jesus Garcia Solis, Andy Gillham, Kaytlyn Green, Karla Guillen, Ron Harris, Cristin Hasty, Manuel Hernandez, Magali Herrera, Christopher Holloway, Marisol Hurtado-Garcia, Mary Land, David Lara, Marcelle Linder, Diana Lira, Diana Martinez, Gustavo Martinez, Samuel McClure, Carina Mendez, Nohemi Montelongo Perales, Fernando Moreno, Myriam Moreno, Gabriel Ochoa, Charity Pack, Joel Paez, Samantha Patrick, Francisco Ponce, Alexis Ramirez, Greyson Renz, Gisselle Rios, Guadalupe Rivera, Melany Romero, Donald Seifert, Jordan Smith, Juan Sosa, Michael Tenorio Rivera, Brian Torres, Rebecca Vergara, Aaron Waggoner, Harringson Zelaya.
Other Counties: Jariah Adcock, Mayela Alsina-Guerrero, Martha Avila, Corey Brown, Amari Carson, Bethany Craven, Ashley Crowley, Sarah Emery, Lauren Hammett, Nicole Hatcher, Casey Hipps, Kristen Hosbach, Amanda Johnson, Crystal Mallory, Michelle Mendonca, Samantha Miller, Darrel Mlotshwa, Erica Parkman-Bennett, Sarah Pennymon, Kaitlynn Queen, Joshua Ratcliff, Cody Rouse, Matthew Schmucker, Azizah Syedali, Jonathan Teasdale, Shahara Waltz, Jessica Watkins, Jordan Williams.
Georgia Northwestern Technical College (GNTC) provides quality workforce education to the citizens of Northwest Georgia. Students have the opportunity to earn an associate degree, diploma, or a certificate in business, health, industrial, or public service career paths. This past year, 12,785 people benefited from GNTC's credit and noncredit programs. With an annual credit enrollment of 7,499 students, GNTC is the largest college in Northwest Georgia. GNTC has an additional enrollment of 5,286 people through adult education, continuing education, business and industry training, and Georgia Quick Start. GNTC is a unit of the Technical College System of Georgia and an Equal Opportunity Institution.
# # #
For questions regarding the President's or Dean's lists, contact the Registrar's Office