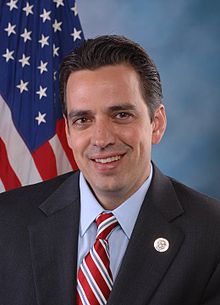 U.S. Rep. Tom Graves (R-GA-14) and U.S. Senators David Perdue (R-GA) and Kelly Loeffler (R-GA) sent a joint letter to Federal Aviation Administrator Dickson in support of ongoing efforts by Paulding County and Chattahoochee Technical College to build an aviation maintenance school at the Paulding Northwest Atlanta Airport.
The letter urges the expedited completion of an Environmental Assessment, which needs to be done by the Federal Aviation Administration (FAA) before the state can begin construction of the new school.
"The aviation industry plays a critical role in the state of Georgia with industry leaders such as Delta Air Lines, Gulfstream and Pratt & Whitney, as well as the nation's busiest airport, Hartsfield-Jackson International, all located within the state," the Members wrote. "In fact, Georgia ranks fourth in the nation for the number of individuals employed in the aviation field and job growth outlook for the industry exceeds national averages over the next ten years. Accordingly, and with support from both industry and the local community, the state of Georgia has prioritized creating a stable pipeline of highly skilled talent to meet industry demand."
It was announced in October of 2018 that an Aviation Academy would be built in Paulding County. Chattahoochee Tech plans to offer FAA-certified technical certificates of credit, diplomas and associate of applied science degrees in Aviation Maintenance at the school. The land that would house the school is currently included in the airport master plan, and requires FAA approval before it can be used for the Aviation Academy. The Georgia Department of Transportation submitted a draft Categorical Exclusion proposal to the FAA for consideration, which stated that building the school at the airport would not have a significant effect on the local environment. However, the FAA denied the proposal and is requiring an Environmental Assessment, which must be completed and approved before any construction begins.
"This is particularly concerning," the Members wrote, "given that further action in the Georgia Legislature, whose session is anticipated to end no later than early April, is required after FAA approval. While we were disappointed about the FAA's decision to require an additional EA, we are hopeful that such an assessment can be completed in an expedited manner. As such, we ask the FAA to provide an expected completion timeline for an EA that addresses the concerns we share with the Paulding County community and allows the Georgia Legislature to plan the state's budget accordingly."
1.22.20_paulding_northwest_atlanta_airport